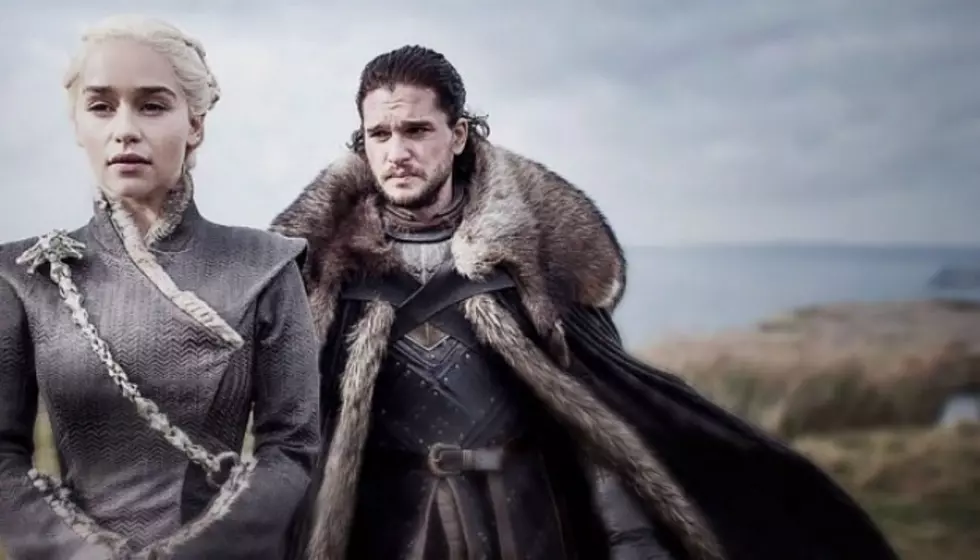 'Game Of Thrones' to feature track by the Weeknd, Travis Scott, SZA
[Photo by: HBO/'Game of Thrones']
Game Of Thrones fans, the wait for the eighth and final season is almost over. Now, it's been reported that The Weeknd, Travis Scott and SZA are working on a song that will be featured in the show. 
The three hip-hop stars track was confirmed by Pitchfork, and it will appear in the final season of the hit HBO show.
Scott has collaborated with both artists on separate projects, but the three have never worked together previously. This collaboration was speculated on Reddit before it was confirmed.
It's not clear when or how the song will be used. So, we'll just have to wait until the show airs to see.
The premiere for the final season of Game of Thrones took place on Wednesday in New York, but it does not officially air until April 14.
HBO previously teased a bunch of photos of the cast in the final season that got us so ready to see how it will all end.
Also, makeup brand Urban Decay previously announced a new makeup collection that will allow the show to live on in our everyday beauty looks.
The show also had a pretty hilarious teaser in a Super Bowl commercial for Bud Light. The ad featured a knight, who was wearing a helmet that has since been gifted to Post Malone. You can check out the ad below and see Malone sporting his new headwear.
As previously mentioned, the last season of Game Of Thrones finally airs in one week. Check out a trailer for the show below.
How excited are you to see Game Of Thrones? Do you want to hear this track by SZA, the Weeknd and Travis Scott? Sound off in the comments below!
[envira-gallery id="186668"]