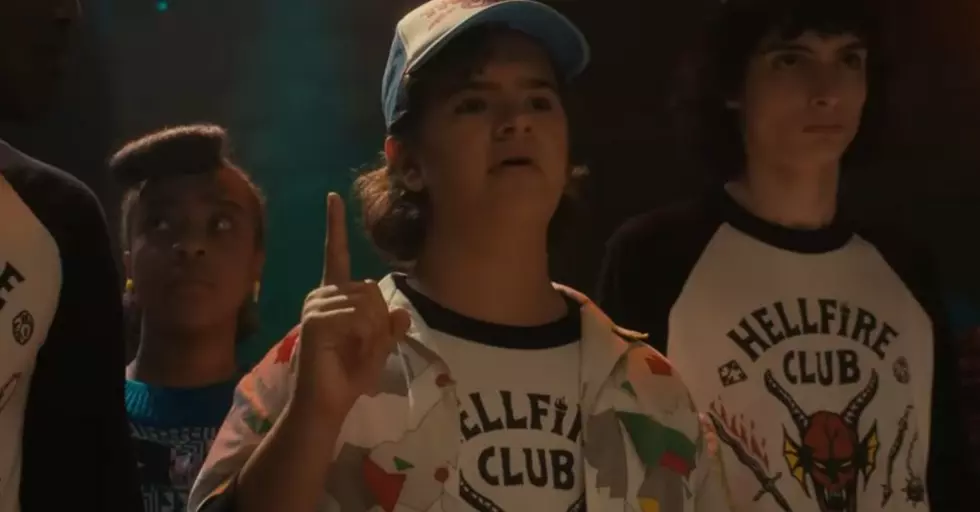 Gaten Matarazzo says the Stranger Things season 4 finale "breaks [the] formula"
[Photo via YouTube]
Gaten Matarazzo has shared some cryptic hints about the finale of Stranger Things 4: Volume 2. The actor also revealed what his nearly seven-year run as Dustin Henderson means to him.
When Matarazzo first entered the Stranger Things set, he was 13 years old. Now that the original crew is entering adulthood, it's only natural that their characters grow with them.
Read more: Djo (Joe Keery) announces new album DECIDE, shares "Change"
Because of this, season 4 has largely focused on the kids' inner worlds. Grotesque monstrosities and threats of physical harm have been traded almost entirely for an enemy that weaponizes guilt and doubt. More than any season before, this one focuses on the central question: How does one deal with bullies, navigate trauma and grieve all while trying to prevent the end of the world?
In a new interview with Teen Vogue, Matarazzo spoke on the new direction this season's ending takes the show.
"It's not an ending like any ending that we've made before. And that explains it enough, I think. People will know what I mean once they see it," Matarazzo tells Teen Vogue. "It breaks Stranger Things formula, which is cool. Even though it's a formula that's worked quite well and [that] we've utilized quite nicely over the past three seasons. But yeah, I think big changes in the season calls for big changes when it comes to wrapping it up."
Look below for the Stranger Things 4: Volume 2 trailer.