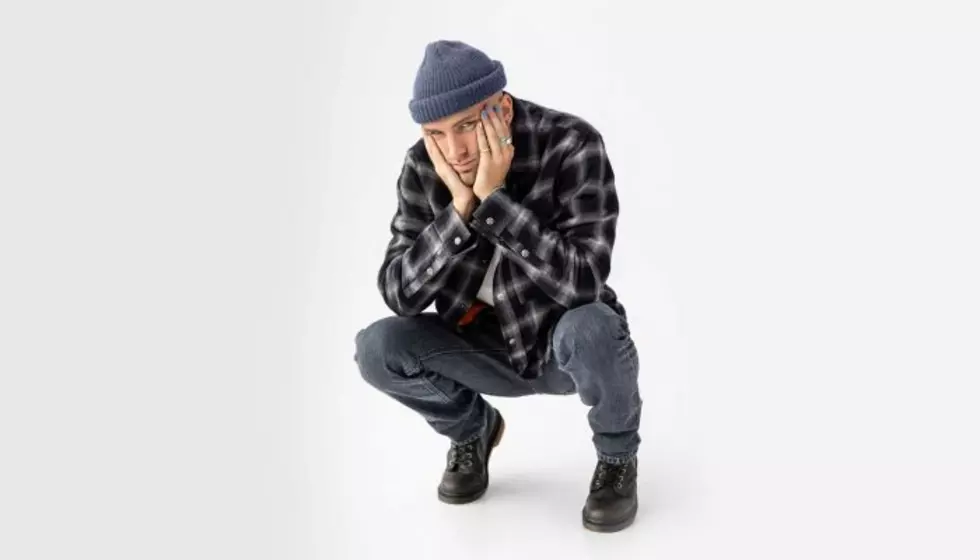 Gavin Haley is doing his best to find answers in "idk where i'm at rn"
[Photo: Jace Lumley]
Singer-songwriter and genre-ignorer Gavin Haley has arrived on time to remind you that it's gonna be OK. Haley, 23, has a storied history. Growing up in Kentucky, he was homeschooled as well as a competitive athlete on the junior national cycling team. You're probably one of the million-plus followers on Spotify currently digging his breezy acoustic hip-hop tracks. AltPress is premiering the new video for "idk where i'm at rn." It's Haley's personality in less than three minutes: heartfelt, soulful and positively trippy.
Haley's 2019 debut, Long Game, was a deep personal excavation that was unflinching in its honesty. While uncertainty, loss and heartbreak loom large in his lyrics, his easy delivery and carefree acoustic playing offer some genuine psychic refuge. If you're one of those fans who still embraces the concept of a full album, keep your eyes on Haley in the ensuing months. Because in Haley's world, the windows are smudged and a little cracked. But the light still shines through. 
Haley tells AltPress about how both music and the pandemic are helping him get by and how he hopes he can pay that forward. Haley is quite down to earth, as well. His music makes you feel like he has the perfect insight into the human condition. Then again, maybe nirvana is available via really good guacamole. 
You currently have over a million people on Spotify listening to you. What do you think people are taking away from your music? Are they looking for a safe place like, "He knows exactly how I'm feeling right now"? Or are there other aspects that resonate deeper?
GAVIN HALEY: I hope it's finding them whenever and wherever they need it. A lot of times, the music I make is because I don't know what the hell I'm even feeling. It can all just combine into this blind heaviness. Music helps me through my everyday life. I just wanna put out some energy that meets someone where they need it to.
Is the sentiment behind "idk where i'm at rn" a continuation of "The Way I Am"? And do you think it's a lot braver to articulate vulnerability than hey-girl come-ons?
All my songs are a continuation, in a sense. I'm constantly trying to grow through the recurring themes in my life and relationships. My music is all capsules or moments of something. Life is a loop of lessons, and I think all art is brave. If you're putting your energy into the world and it's honest, I feel it connects.
What was your intention with the video? Is there some symbolism of the multiple Gavin heads floating around? Does each head represent the scattershot feeling in the song? I can't even hazard a guess with the symbolism/hidden context of avocados. 
Sometimes it gets really loud in my head. Also, I love guac, and I feel like fruit is underrated.
What are your plans for the rest of 2020? How is the pandemic affecting Gavin Haley's art? 
I have a new project coming later this year. As far as plans go, if it becomes safe to travel, I'd really like to road-trip some. Honestly, the alone time has been so good for my overall health and art. [I'm] listening to a lot of new music and watching old movies. I'm very fortunate and thankful to be in the place I am. I know this year has been tough on so many, and I'm lucky I get to create. Can't help but believe this is all setting up for something beautiful.
Watch Gavin Haley bare his soul (and his head) in the video for "idk where i'm at rn" below.