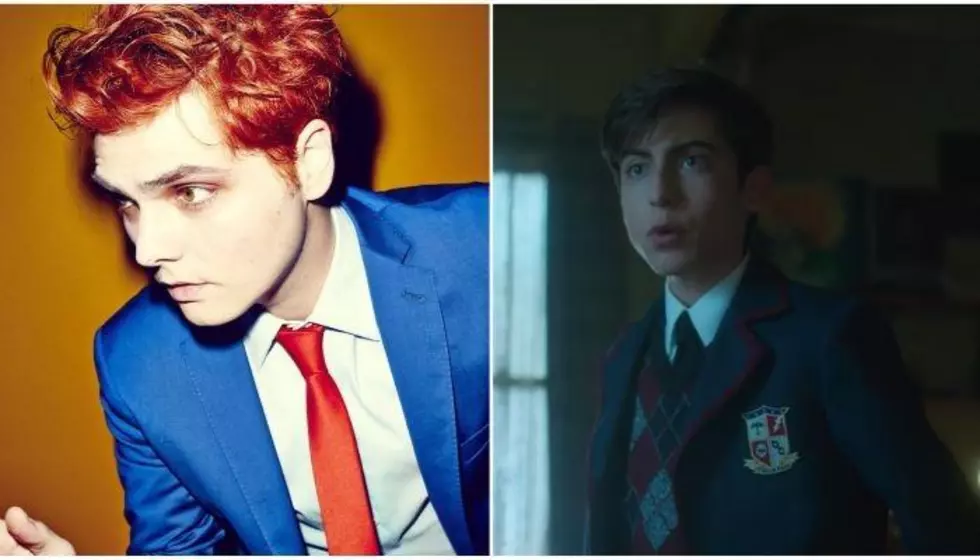 Gerard Way reveals favorite line in 'The Umbrella Academy'
[Photos via Gerard Way/Spotify, Umbrella Academy/YouTube]
Last evening, Gerard Way took to Instagram to give props to Aidan Gallagher's excellent portrayal of Number Five in The Umbrella Academy Netflix adaptation.  
That said, it seems as though the tides have turned. Yesterday, it was revealed that Gallagher covered My Chemical Romance's "Cancer." However, Way now seems to be Gallagher's number one fan instead of the other way around.
"'What part of "the future" do you not understand? Is my favorite line in the series," Way says in an Instagram post. "I laugh every time I hear @aidanrgallagher say it."
The line in question occurs when Five returns from the future. However, in this time, he missed his dad's funeral, which brought the family together in the first place.
Last evening, the show tweeted out asking what Number Five's "real name" should be. Of course, it didn't take long for fans to say that Five should become a fellow MCR member's namesake.
Many fans suggested that Five should be named after Frank Iero, either taking on his first or middle names of "Anthony" or Thomas."
The Umbrella Academy is now streaming on Netflix. You can watch the trailer for the series below.
What is you favorite Number Five scene? Let us know in the comments below.
[envira-gallery id="195377"]