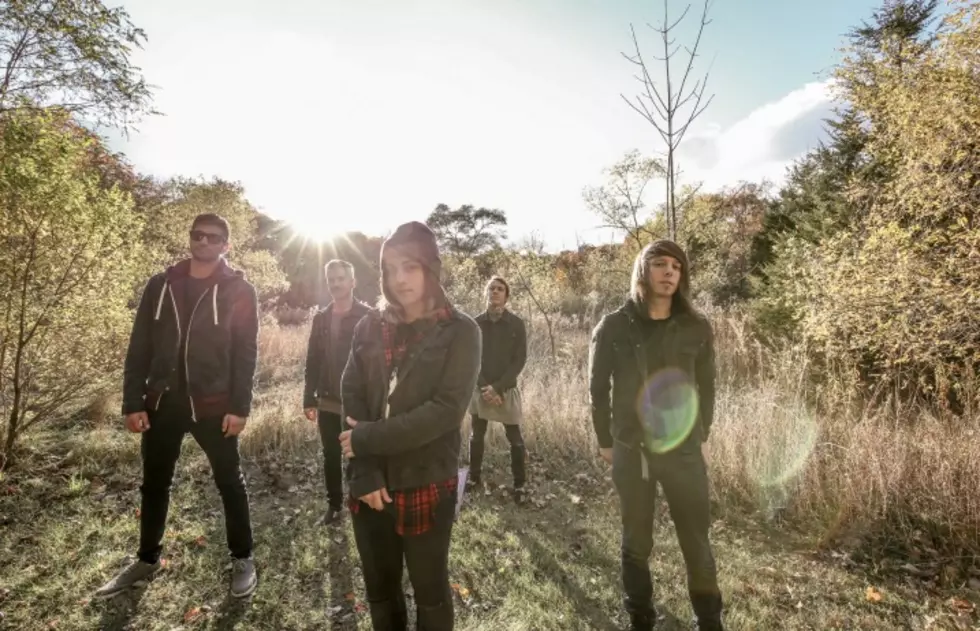 Get the first full listen of A War Within's new album 'Believe' (exclusive)
Metalcore band A War Within is releasing their heavy new album Believe on March 8, but have teamed up with AP to give a sneak peek to all 12 songs today.
The music is loud and, oftentimes, dark; singer and bassist Spencer Maybe says the band was inspired by a period of change in their lives.
"The songs range from heartbroken to joyful; this record embodies our spirit," he says. "Music is how we deal with life's difficulties."
Check out the exclusive preview of Believe below!
A War Within are on a busy North American tour with Blessthefall, Miss May I, The Plot In You and Sirens & Sailors. You can catch them at one of the following dates:
Feb. 29 – Mill City Nights - Minneapolis, MN
March 1 – Metro - Chicago, IL 
March 2 – St. Andrew's Hall - Detroit, MI
March 3 – Phoenix Concert Theater - Toronto, ON
March 4 – Virgin Mobile Corona Theater - Montreal, QC
March 5 – Webster Hall - New York, NY
March 6 – The Middle East - Cambridge, MA
March 7 – Theater of Living Arts - Philadelphia, PA
March 8 – Rams Head Live - Baltimore, MD
March 10 – The Masquerade - Atlanta, GA
March 11 – State Theatre - St. Petersburg, FL
March 13 – Plaza Live - Orlando, FL
March 14 – Vinyl - Pensacola, FL
March 17 – Alamo City Music Hall - San Antonio, TX
March 18 – Warehouse Live - Houston, TX
March 20 – Farmers Public Market - Oklahoma City, OK
March 21 – Sunshine Theater - Albuquerque, NM
(The below dates feature A War Within only.)
March, 23 - The Prophet Bar - Dallas, TX
March 24 - Nomad's Music Lounge - Fayetteville, AR
March 25 - Rocketown - Nashville, TN
March 26 - Fubar - St. Louis, MO