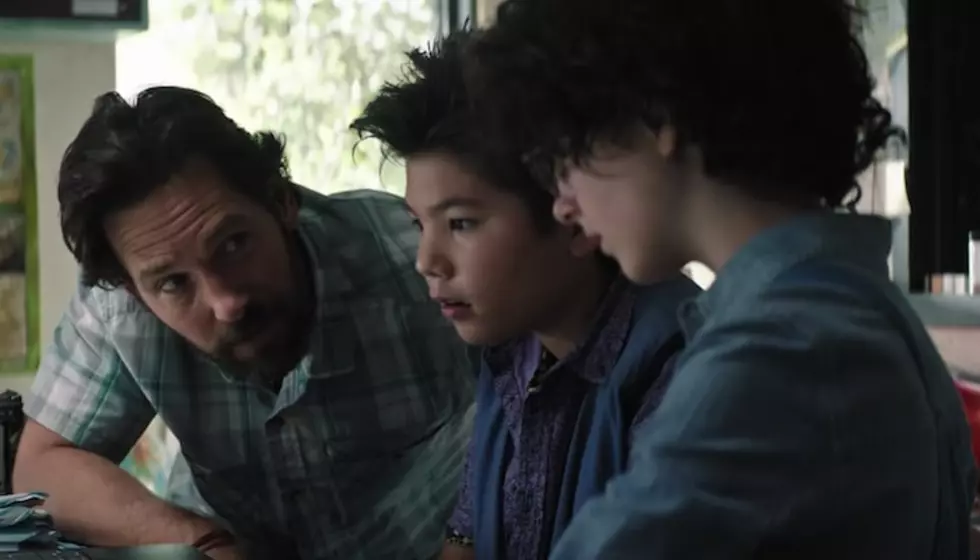 'Ghostbusters: Afterlife' unearths the '80s in nostalgic first trailer
[Photo via Youtube]
We now have a lot more details about Ghostbusters: Afterlife. The first official trailer dropped today. The forthcoming film also referred to as Ghostbusters III will be a sequel to Ghostbusters II. 
Ghostbusters: Afterlife is directed by Jason Reitman, the son of the original Ghostbusters director, Ivan Reitman.
With the first official trailer for Ghostbusters: Afterlife dropping today, we get a much better look at the cast and details surrounding the plot. As we reported, actors Finn Wolfhard, Carrie Coon and Paul Rudd will star. The original cast including Bill Murray, Dan Akroyd and Sigourney Weaver also appear in the film.
The film forgoes the traditional setting of New York City and instead takes the ghoulish adventures to America's heartland—Oklahoma. Finn Wolfhard and his mother are bequeathed an old farmhouse by Wolfhard's grandfather. The place seems to be pretty haunted.
Strange occurrences in the town lead the cast to start uncovering the mystery of the small town in which they reside. Watch the trailer below.
It seems that writer/director Jason Reitman will ignore the 2016 remake Ghostbusters. Reitman will instead pick up right where his father left off in Ghostbusters II. 
"I've always thought of myself as the first Ghostbusters fan, when I was a 6-year-old visiting the set. I wanted to make a movie for all the other fans," Reitman says in a story with Entertainment Weekly. "This is the next chapter in the original franchise. It is not a reboot. What happened in the '80s happened in the '80s, and this is set in the present day."
"I have so much respect for what Paul [Feig] created with those brilliant actresses, and would love to see more stories from them," Reitman says of the all-female Ghostbusters remake. "However, this new movie will follow the trajectory of the original film."
What do you think of Ghostbusters: Afterlife? Sound off below!
[envira-gallery id="195048"]