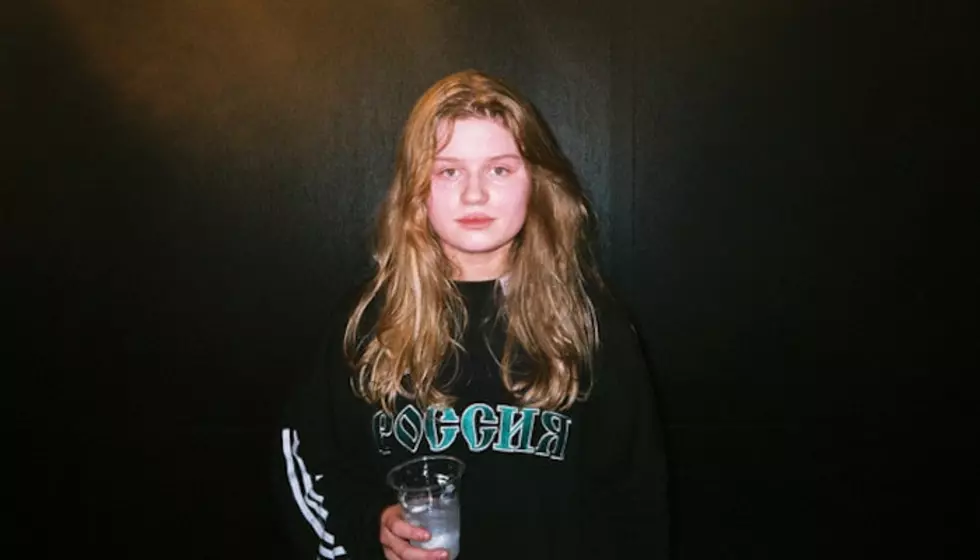 girl in red creates new custom Pride guitar for a LGBTQ+ charity
[Photo via Spotify]
girl in red has teamed up with Fender for a new custom guitar which is being auctioned off to raise money for Kaleidoscope Trust.
Kaleidoscope Trust helps protect the human rights of LGBTQ+ people in countries with strict laws on sexuality.
girl in red created the fully custom guitar with the help of Fender for the new charity auction. The custom Fender Player Series electric guitar features rainbow colors as seen on the Pride flag. The guitar's raffle auction is currently live and entries start at £5 for 10 entries.
In addition to the custom guitar, the winner of the raffle will also receive 3 months of free online guitar tuition via Fender Play. This opportunity allows anyone who wins the raffle the chance to learn how to play guitar or refine their skills.
[Photo via Fender]
For girl in red, this new collaboration with Fender is very important to her.
"As a privileged queer person, I feel it is important that I am as loud as possible," she says. "Music can create an incredible and safe space for those who need it the most. This feels like an authentic way I can help others in the community."
As well, girl in red's first electric guitar was a Fender. Through the raffle, she hopes that whoever wins the guitar will appreciate and love it as much as she does.
"My first electric guitar was a Fender and the rainbow flag is such an iconic and positive design that I hope everybody loves this guitar as much as I do," she continues. "What's better than raising money for an amazing cause and helping somebody to pursue their music dreams at the same time!?"
All of the proceeds from the raffle are going to Kaleidoscope Trust. The charity was established in 2011 and works to uphold the human rights of lesbian, gay, bisexual and transgender people in countries where they are discriminated against. They also fight against the marginalization LGBTQ+ individuals face due to their sexual orientation, gender identity and/or gender expression.
Kaleidoscope Trust works with British, international institutions and partners to fund and support the work of activists. Through the charity, activists work to bring positive legislative, policy and social change for LGBTQ+ people everywhere.
Those interested can enter into the raffle here. The raffle auction closes on Aug. 2. For more information on the Kaleidoscope Trust, head here.
What do you think of girl in red's custom Pride Fender guitar? Let us know in the comments below.