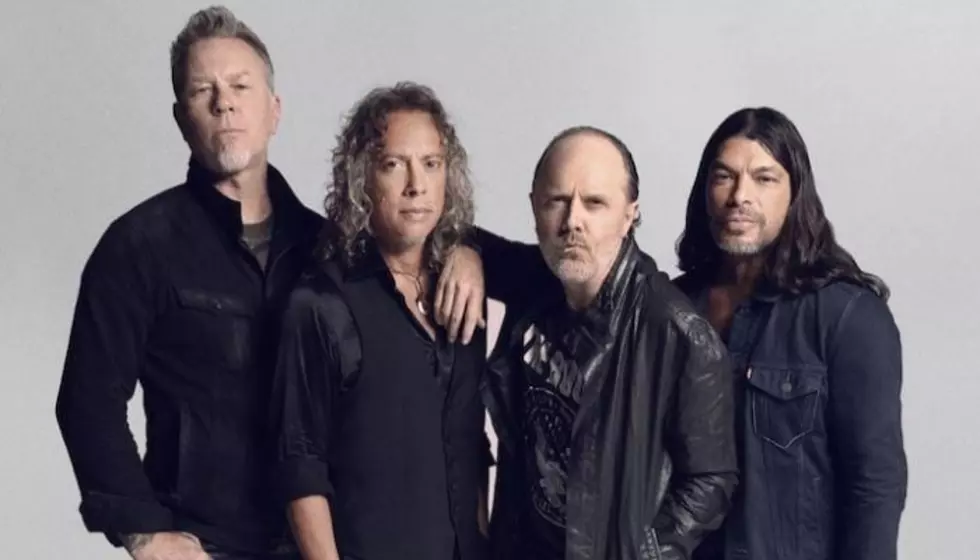 Girl doesn't recognize Metallica logo, metalheads lose faith in humanity
[All photos via Spotify]
A recent viral video has garnered the attention of Metallica fans everywhere. The video showcases a young woman freaking out over a Metallica shirt, however, it seems as though she doesn't recognize the famous rock band as she references the writing across the chest as "metallic."
"I'm loving the metallic writing," the girl says in the video, referencing the iconic Metallica tee. "I keep seeing so many tops with with this metallic writing on it and every time I'm like, 'I love that top!'"
Of course, the video has amassed a following of angry metalheads. While some believe the video to be fake, others have expressed great concern over the girl's ignorance.
Additionally, Twitter users are beginning to argue about people who don't listen to the bands on their T-shirt. That said, many music fans think that unless you actively support the band whose merch you're wearing, you shouldn't sport their name.
Additionally, a few members of the scene have also commented on the viral video.
While some may think the aforementioned video is a disgrace, a few years ago, James Hetfield defended celebrities who wore the band's t-shirts despite not being their biggest fans.
"I remember when that whole Justin Bieber wearing a Metallica T-shirt went viral, I thought 'So what?'," Hetfield says in a story with the New York Post. "This is America, you can wear whatever the fuck you want. If he doesn't know the history of the band or whatever, it's fine. I wear lots of stuff and I have no idea of the history, I just like the logo."
What do you think about the viral trend of wearing popular band merch? Sound off in the comments below.
[envira-gallery id="194483"]