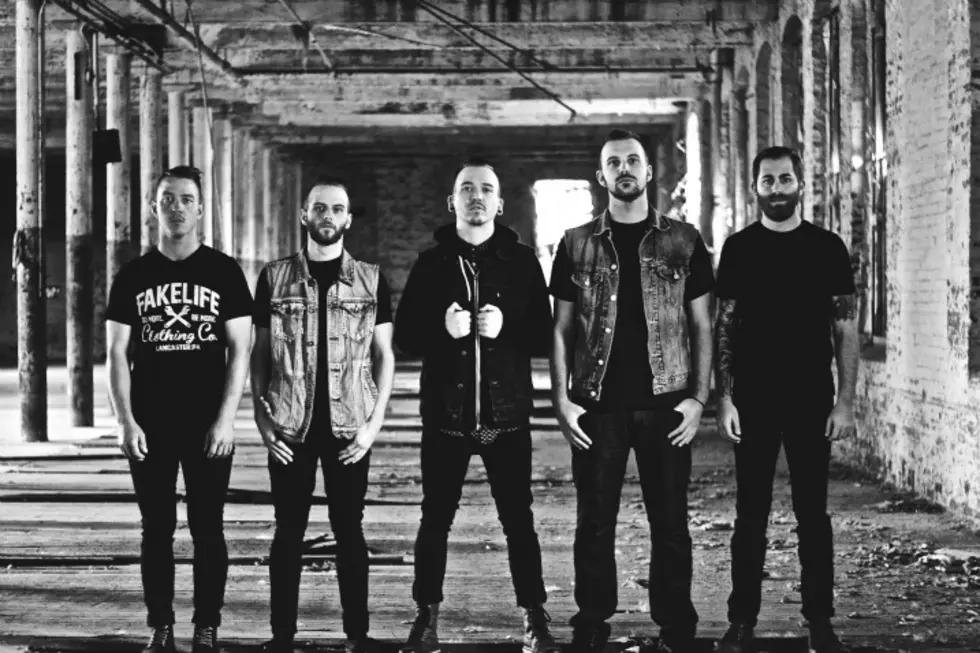 Gladiators release adrenalizing video for "Plexus" (exclusive)
Lancaster-based metalcore act, Gladiators, teamed up with AltPress to bring you the first listen of the title track from their upcoming sophomore album, Plexus.
"This release has allowed me to really share things with our audience that I've never done in the past," vocalist Mike Hart shares.  "Our main goal as a group was to mold being aggressive while sharing a positive message with our fans, and I think we've come closer to that goal than we ever have before." 
Since their debut album, One Tooth At A Time, Gladiators have honed in on their sound and demonstrated a focus on their message and audience in Plexus.  Musically, Plexus emphasizes some big rock moments that just about anybody can get down to while remaining true to their metal sound with some edgy breakdowns.
"When we sat down to write our second album, all we could think about is how we can relate to our audience more while still being ourselves," guitarist Josh Krantz explains.  "We've grown so much since our first record and have realized how to connect with our audience on a more personal level through our music, which is paramount to anything else."
Gladiators has performed alongside Beartooth, Memphis May Fire, August Burns Red, Texas in July, I the Breather and other metalcore staples.
"This was the most challenging and exciting piece we've created as a group to date," says Krantz.  "Don't get me wrong, we're still weird, we're still Gladiators. We're just a little shrewder this time around."
Plexus is set to be released March 4 by CI Records. You can preorder it here.  In the meantime, check out the exclusive premiere of the album's title track below, and be sure to let us know what you think in the comments!