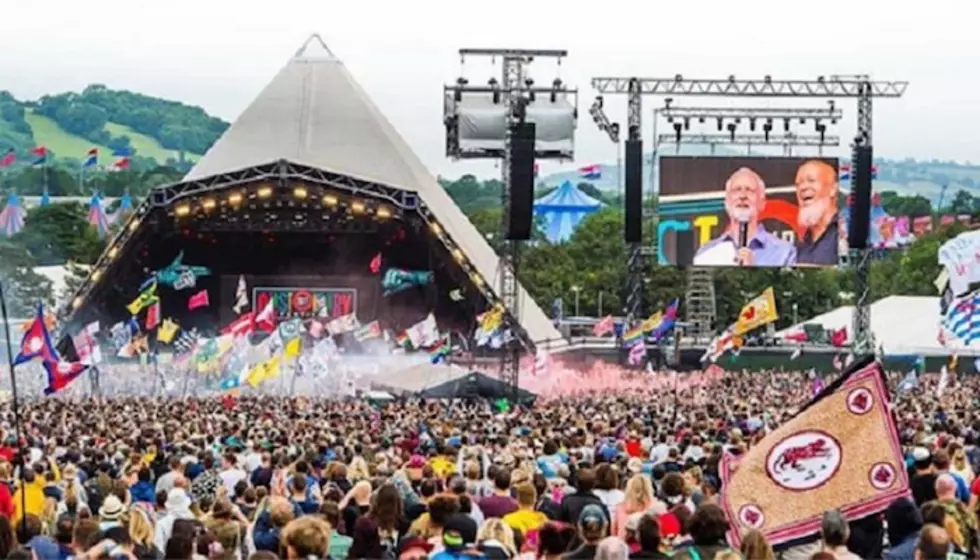 Glastonbury Festival canceled due to coronavirus pandemic
As each day passes, more and more events are being postponed or canceled due to coronavirus. On March 18, Glastonbury Festival joined the list. The iconic UK-based festival would have been celebrating its 50th anniversary.
The festival was set to take place from June 24-28. Glastonbury would have been headlined by Paul McCartney, Taylor Swift, Kendrick Lamar and Diana Ross.
Glastonbury is just another festival on the list that includes Coachella, SXSW and Ultra Music Festival. Another U.K-based festival, Reading & Leeds has yet to be postponed or canceled.
Early morning on March 18, Glastonbury issued a statement completely canceling the historic event. In their words, they're taking a "fallow year" for the fest. The good news to take from the situation is that all festival passes will be honored next year. That way, you don't want to go through the hassle of a refund if you don't want to. 
We are so sorry to announce this, but Glastonbury 2020 will have to be cancelled, and this will be an enforced fallow year for the Festival.
Clearly this was not a course of action we hoped to take for our 50th anniversary event, but following the new government measures announced this week – and in times of such unprecedented uncertainty – this is now our only viable option.
We very much hope that the situation in the UK will have improved enormously by the end of June. But even if it has, we are no longer able to spend the next three months with thousands of crew here on the farm, helping us with the enormous job of building the infrastructure and attractions needed to welcome more than 200,000 people to a temporary city in these fields.
The statement then discusses the semantics of the financial aspects. Included are cancellation details and what options remain open to ticket holders. 
It ends with a sincere statement about future hardships of all involved and their return next year. 
The cancellation of this year's Festival will no doubt come as a terrible blow to our incredible crew and volunteers who work so hard to make this event happen. There will also inevitably be severe financial implications as a result of this cancellation – not just for us, but also the Festival's charity partners, suppliers, traders, local landowners and our community.
We were so looking forward to welcoming you all for our 50th anniversary with a line-up full of fantastic artists and performers that we were incredibly proud to have booked. Again, we're so sorry that this decision has been made. It was not through choice. But we look forward to welcoming you back to these fields next year and until then, we send our love and support to all of you.
Read the full statement below. 
Glastonbury was also set to feature Cage The Elephant, Pet Shop Boys, Camila Cabello and many more. 
The coronavirus pandemic isn't just impacting music festivals like Glastonbury. The past week has seen theatrical release delays, production stoppages, tour cancellations, live-streamed performances and the total and complete closure of cinemas, bars and other places of public gathering. 
For a constantly updated list of things that have been impacted by the coronavirus, head here. 
Stay safe, wash your hands and avoid the public if you can.
[envira-gallery id="194483"]