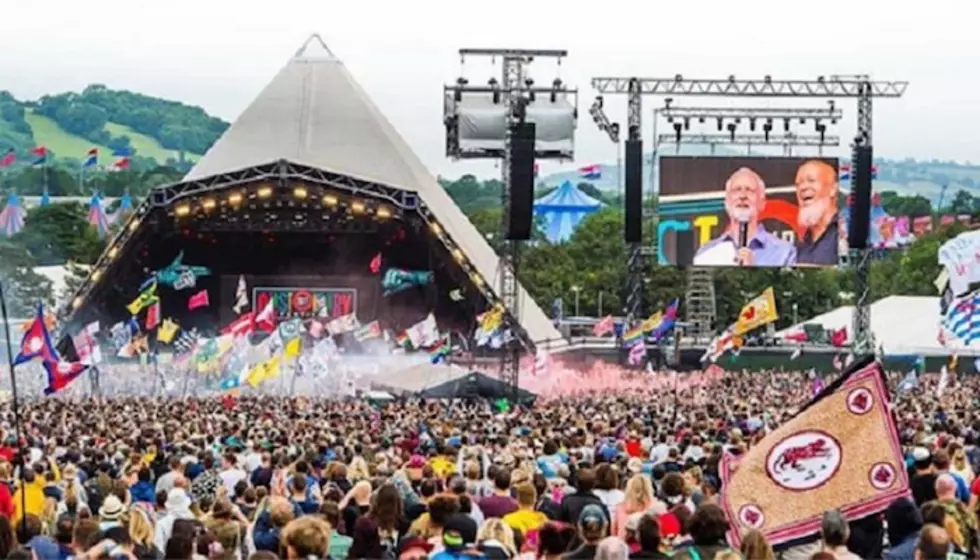 Glastonbury Festival isn't happening in 2021 after all
Unfortunately, Glastonbury ticketholders received some not so good news this week.
On Thursday, organizers for one of the world's biggest music festivals announced that the 2021 event has been canceled due to the coronavirus pandemic.
Just like so many other events, gigs and festivals, Glastonbury Festival 2020 was canceled because of the COVID-19 crisis. Paul McCartney, Taylor Swift, Kendrick Lamar and Cage The Elephant were just a few of the artists set to perform at the 2020 event. However, the festival was soon pushed back to 2021 because of the growing coronavirus pandemic.
Now, it looks like Glastonbury isn't happening in 2021 either. On Thursday, Glastonbury released a statement explaining that it is just not possible for the large event to happen this year.
"In spite of our efforts to move Heaven & Earth, it has become clear that we simply will not be able to make the festival happen," organizers Emily and Michael Eavis say in the statement. "We thank you for your incredible support and let's look forward to better times ahead."
This latest cancelation marks the first time Glastonbury, which was originally set for June 23-27, has skipped consecutive years. As with last year's cancelation, ticketholders can roll over their £50 deposit, allowing them the chance to secure tickets for 2022's event. With the recent cancelation, it's unknown which performers will headline next year's festival.
 

View this post on Instagram

 
Despite all of this, many U.S. festivals are still scheduled to happen in 2021. According to the Chicago Tribune, Pitchfork Festival applied for a permit earlier this week to hold its event from Sept. 10 - 12 in Chicago. Pitchfork is reportedly planning to welcome over 200 performers and 19,000 attendees each day.
As well, last week, Governors Ball announced it will happen this year from Sept. 24 - 26 in New York City's Governors Island. Bonnaroo is also scheduled for Sept. 2 - 5 of this year. Additionally, Rolling Stone recently reported that Coachella organizers are looking to move the festival to this October.
Earlier this month, NIAID Director Dr. Fauci revealed he thinks concerts and events could resume this fall in the United States. However, this is all heavily dependent on COVID-19 vaccine rollout.
"If everything goes right, this is will occur some time in the fall of 2021," Dr. Fauci said via the New York Times. "So that by the time we get to the early to mid-fall, you can have people feeling safe performing onstage as well as people in the audience."
Even if the U.S. does reach herd immunity in this time frame, Fauci says concerts will probably be different from how they were before. Venues and theaters may still have to take safety precautions including social distancing and mask-wearing. These rules could stick around for some time as the rest of the country gets vaccinated.
Currently, the United States is seeing significant delays with its vaccine rollout. However, it looks like President Joe Biden reportedly plans to completely rework how the country has been administering vaccines.
What are your reactions to the cancelation of Glastonbury 2021? Do you think festivals will happen this year? Let us know in the comments below.