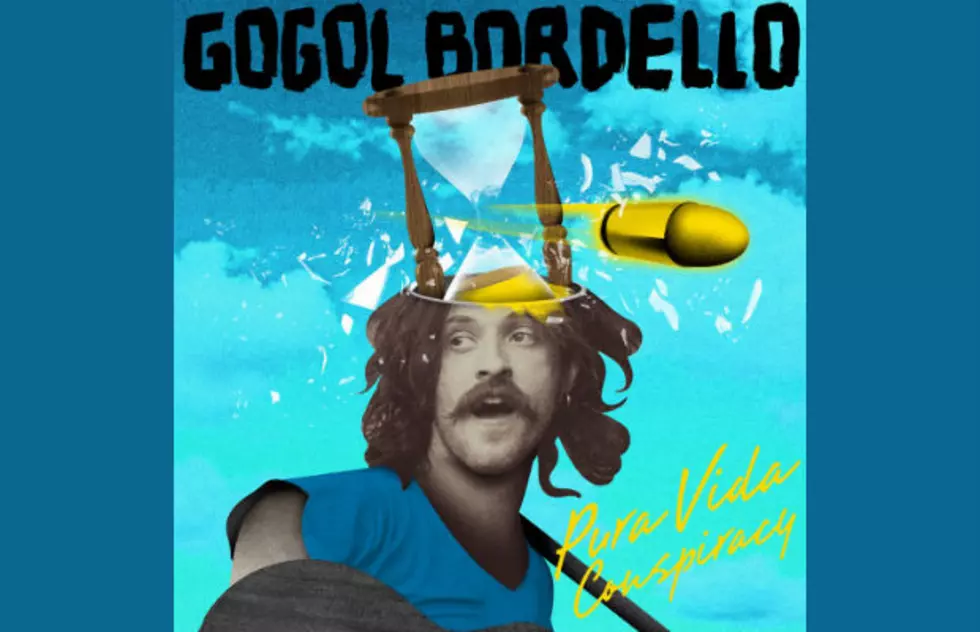 Gogol Bordello frontman being sued by his bandmates
Gogol Bordello seem to be in a financial rut recently after guitarist Oren Kaplan accused front man Eugene Hutz of "brazenly absconding" with $500,000 of the band's money, according to The Gaurdian. The lawsuit was filed by Kaplan against Hutz on behalf of both himself and the band's business entity, Gypsy Punks LLC. Kaplan submitted his claim to New York county supreme court, Courthouse News reports, charging Hutz with breach of contract, breach of fiduciary duty and unjust enrichment. He wants personal damages of at least $950,000 (£623,000), plus another $950,000 to be paid back to Gypsy Punks.
Kaplan said in 2009 Hutz took over all of the band's accounting, thereafter paying himself a hefty salary of more than $130,000, which is twice as much as any other band member made. Kaplan claimed the singer transferred over $500,000 of their money and referred to these transfers as "loans," but he never paid any interest.
Acorrding to The Gaurdian, "the situation came to a head last year, when Kaplan left the New York group. He says his accountant discovered Hutz's money movements, as well as details of Gogol Bordello's "secret" contract with Coca-Cola, which used one of the band's songs to promote the Euro 2012 football championships held in Ukraine and Poland."
Ouch. In other news, the band just came out with their album Pure Vida Conspiracy, which was released July 23 via ATO Records. The band is currently on tour as well, check out their website for more details.