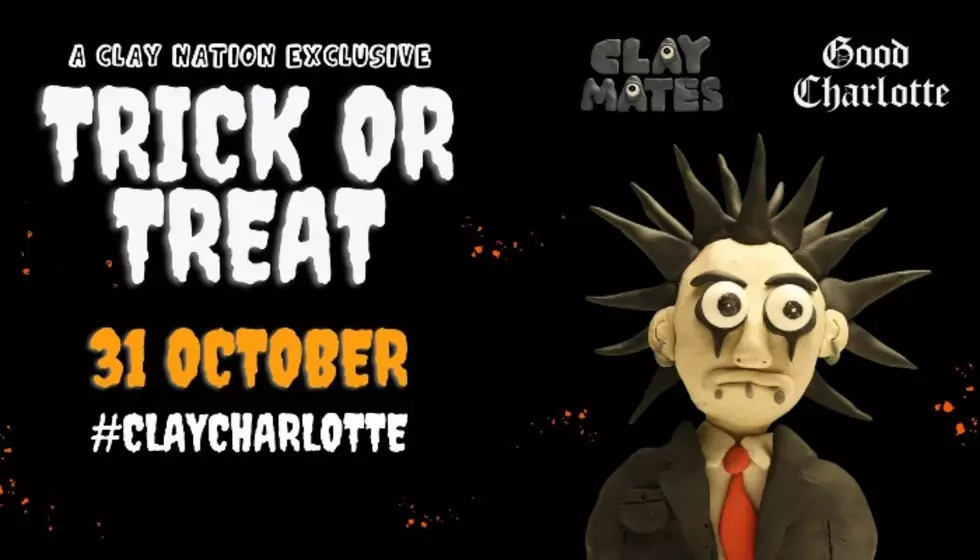 Good Charlotte and Clay Mates tease exclusive Halloween NFT collection
[Image via Clay Mates/Good Charlotte]
Clay Mates and Good Charlotte have announced an exclusive collaboration: the planned release of a collection of NFTs to celebrate Halloween on Oct. 31.
Shared by both Good Charlotte and Clay Mates on their socials, the creative duo revealed limited details of a "Trick or Treat"-themed drop that will be available exclusively to Clay Nation NFT holders (although both have hinted at the use of giveaways as a possible route to include fans in the fun, too).
Clay Mates Twitter
Good Charlotte
Joel Madden
Paul Thomas
Clay Mates, who burst onto the NFT scene in April of this year, recently launched their first large-scale release, Clay Nation: a collection of 10,000 CNFTs (Cardano NFTs). Clay Nation has grown hugely popular among Cardano holders and NFT collectors alike. Clay Mates have created a name for themselves in the space, with their unique creations becoming essential for collectors.
At time of writing, little is known about the collaboration between Clay Mates and Good Charlotte, but the announcement has gained recognition as a signal from both parties about what can be expected moving forward. The members of Good Charlotte have been very active in multiple NFT communities, but this collaboration is the band's first creative offering in the space. While it's not certain whether they will continue to contribute to the NFT world, the members of the band seem keen to explore the possibilities.
NFTs based on Ethereum have seen a meteoric rise in popularity over the last year, and NFTs tied to cryptocurrencies are responsible for some of the most innovative blockchain art strategies. NFTs across multiple different blockchains are considered a hot trend right now, yet many NFT holders are turning to Cardano-based NFTs as they offer a new, (often) more affordable and less energy-intensive solution to other blockchain alternatives. 
There are signs that we will see other bands jump into the space in the coming months and years, as NFTs emerge as a staple for artists to offer their fans and the collector community. For this particular Good Charlotte and Clay Mates collaboration, we will provide updates as more details are released.
[Image via Clay Mates/Good Charlotte][/caption]DISCLAIMER: THIS IS NOT FINANCIAL ADVICE. Please do your own research and consult with professionals when making any investments.