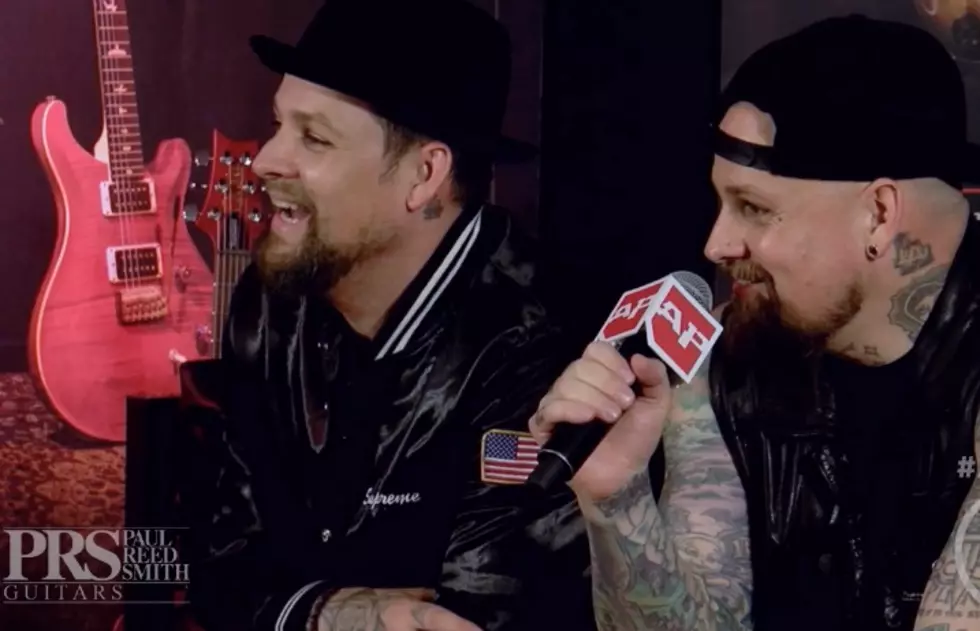 Good Charlotte announce fall U.S. tour at the APMAs
PRS Backstage Lounge correspondent Brian Dales of The Summer Set sat down with Good Charlotte after they won the first Classic Album Award at the 2016 APMAs.
The band talked more about recording their first album with John Feldmann, returning to Warped Tour after 11 years—plus, they announced an epic fall U.S. tour featuring The Story So Far, Four Year Strong, Set Your Goals, Hit The Lights and Big Jesus that you won't want to miss! 
Want to hear more? Check out the rest of the interview for more from Good Charlotte.
Make sure to Like and Subscribe to APTV to see more from your favorite artists!