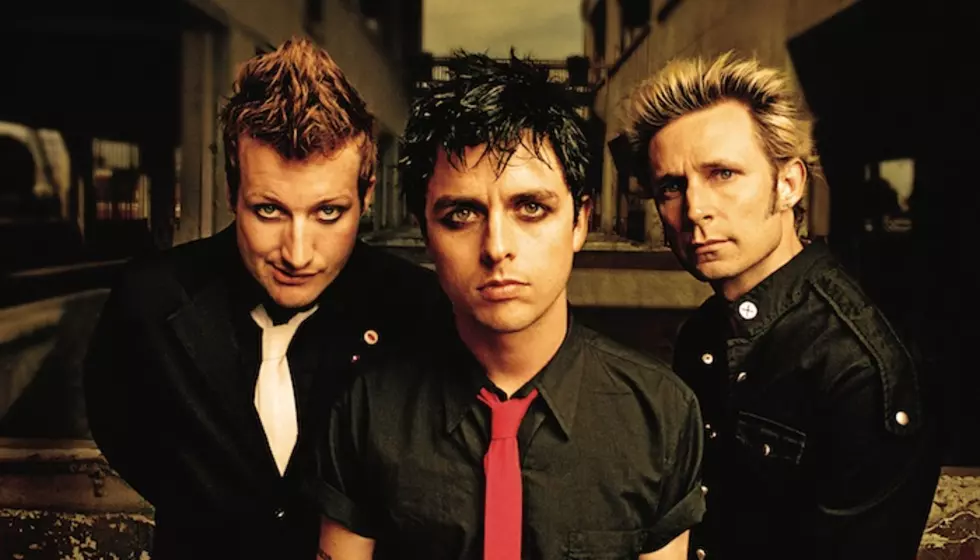 Green Day fans remind the internet why September memes aren't funny
[Photo by: Chapman Baehler]
It's Sept. 1 which means people are rolling out the September memes and jokes that reference Green Day's "Wake Me Up When September Ends."
However, Green Day fans are reminding the internet about what the song truly means and are asking that the September memes stop for good.
American Idiot
Wake Me Up When September Ends
Some even troll
Billie Joe Armstrong
Now, since September 2020 is here, Green Day began trending on Twitter because of the September memes. However, fans are reminding everyone about why the memes aren't actually funny.
For those that don't know, "Wake Me Up When September Ends" is about the death of Armstrong's father. Armstrong recently told Howard Stern that the song title comes directly from the words he, then a young kid, told his mother when his father died.
"I think it's something that just stayed with me; the month of September being that anniversary that always is just, I don't know, kind of a bummer," he said "But it's weird. When things happen like that when you're that young, it's almost like life starts at year zero, or something like that."
In the interview, Stern asked Armstrong if he ever thinks about his father when performing or hearing "Wake Me Up When September Ends."
"I mean, yeah. I think about him every day," Armstrong continued. "I kind of avoided writing about him for many years and then finally having a breakthrough. It felt good. It wasn't a negative emotion so much, but just honoring him."
As well, back in 2018, Armstrong was asked about the September memes in an interview. More specifically, he shared his thoughts on those that send him the same meme every single year.
"I don't know. Have fun [and] get a life at the same time," he said.
He also said he might write a song called "Shut The Fuck Up When October Comes" in response to the flood of comments he receives on Oct. 1.
Given the personal and emotional nature of the song, Green Day fans aren't too happy that the September memes still continue to come back each year. Now, they are reminding the internet that the song isn't really something to joke about.
UPDATE: OCTOBER 1, 2020, 10:17 A.M. ET
Every year, Green Day becomes the focus of a meme as September rolls around. Shared heavily on the first day of the month, social media leans in on using the American Idiot lyrics as a joke.
Like clockwork, as the month comes to a close, the meme resurfaces on the first day of October to ask if anyone woke the band up. This year, the band's name started trending on Twitter as a result.
Billie Joe Armstrong even jumped in on it this year, sharing a Family Guy-inspired meme on Instagram.
However, just like Sept. 1, Green Day fans are reminding the internet why the jokes aren't funny.
In general, the internet was pretty self-aware of the situation, even making memes about not making memes.
The "Wake Me Up When September Ends" video is available to watch below.
What are your thoughts on the "Wake Me Up When September Ends" memes? Have you used them before? Let us know in the comments below.