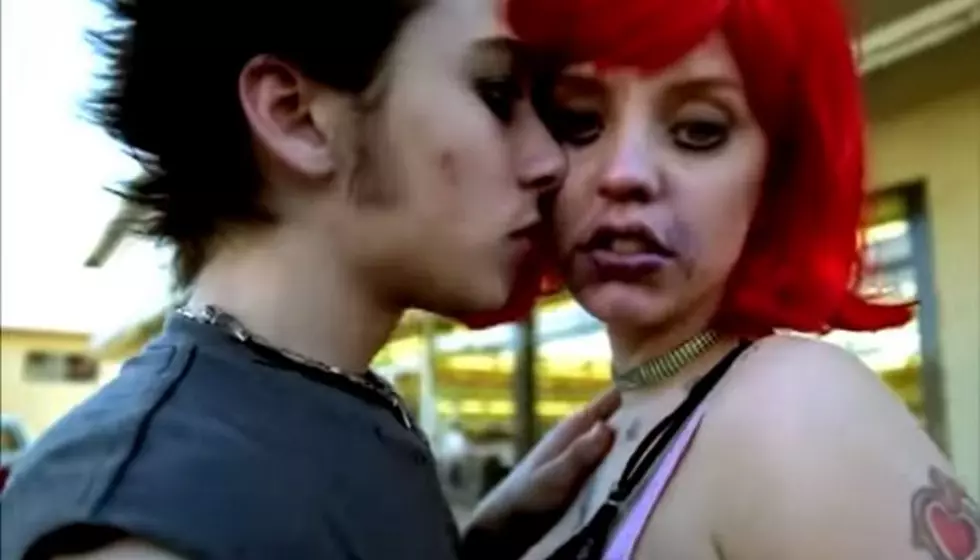 Green Day fans spot familiar face in 'American Horror Story: 1984'
[Photo via YouTube]
If you've been keeping up with the current ninth season of American Horror Story, then you're fully engrossed in the slasher-inspired plot. While we fully knew it was taking us to 1984, we didn't anticipate heading back to 2004 with this unexpected Green Day crossover.
Actor Lou Taylor Pucci first captivated us as St. Jimmy in the video for American Idiot track "Jesus Of Suburbia." The nearly 12-minute original cut follows the teen's heartbreak and struggles opposite Whatsername portrayed by Kelli Garner.
Leaving his mark with the pop culture moment, Green Day fans were quick to spot Pucci in his AHS role. There, he joins series regulars Emma Roberts, Billie Lourd, Cody Fern, John Carroll Lynch and more as Jonas Shevoore, a camp counselor with a secret.
***WARNING: SPOILERS AHEAD***
Even Billie Eilish was curious about the actor's whereabouts, asking Green Day frontman Billie Joe Armstrong, "Where did you find the kid in the 'Jesus of Suburbia' video?" during their recent Musicians On Musicians Rolling Stone feature.
"Oh, he was an actor in a movie, Thumbsucker, this little art independent thing," Armstrong explained. "Sam Bayer, the director, got him."
Thumbsucker marked Pucci's second role, and he's been plenty busy over the past 14 years. He had small roles in 2009 comedy Fanboys and the Lena Dunham-helmed Girls in 2012. Horror fans will also recognize Pucci as Eric in the 2013 Evil Dead reboot.
Over the past two years, Pucci also popped up in You're The Worst and Younger. However, one of his most notable roles landed just ahead of American Horror Story in the Lifetime-turned Netflix original thriller You. Yes, Pucci was the unbearable, soda company-owning ex-boyfriend Benji that Joe Goldberg (Gossip Girl's Penn Badgley) wasn't particularly fond of.
American Horror Story 1984 has two episodes left, airing Wednesdays at 10 p.m. on FX. If you haven't had enough of this trip down memory lane, revisit the beloved Green Day video below.
Did you know Lou Taylor Pucci was in American Horror Story and You? Let us know in the comments below.
[envira-gallery id="195377"]