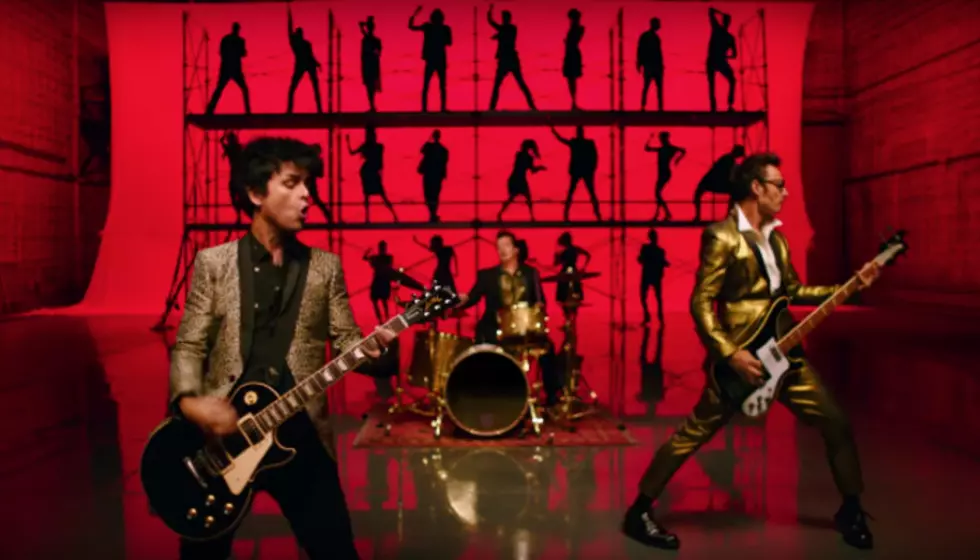 Green Day close out 2019 with classic track at 'New Year's Rockin' Eve' set
[Photo via YouTube]
Green Day began 2020 with a performance on Dick Clark's New Year's Rockin' Eve With Ryan Seacrest. 
At the event, the band performed "When I Come Around" in celebration of the 25th anniversary of Dookie.
The band took the stage before the ball dropped in the West Coast. During their set, fans took to Twitter to express their excitement. Some waited for the band's performance all night.
More on Green Day
The great Denny's hardcore show fiasco just got a ton more star power behind it. After the official statement by Denny's and the near $1800 bill given to the 17-year-old who rented the venue, there was some good news. Green Day covered all the costs and even left a nice message.
The Denny's show was a raucous mosh pit for the hardcore band WACKO that occurred  and took the internet by storm.
When The Rock and Roll Hall of Famers and Californa natives heard of the damages, they then donated $2000 to cover all the costs of Denny's bill. Check out a screenshot of Green Day's story here.
They even left a heartfelt message to Del Valle in the GoFundMe page.
"Hey Bryson call us! We wanna play the Bastards Club. Love, Green Day." Bastard Club is the name of Del Valle's skateboarding and promotional booking company.
Were you able to catch Green Day's New Year's Eve performance? Let us know in the comments below!
[envira-gallery id="199143"]