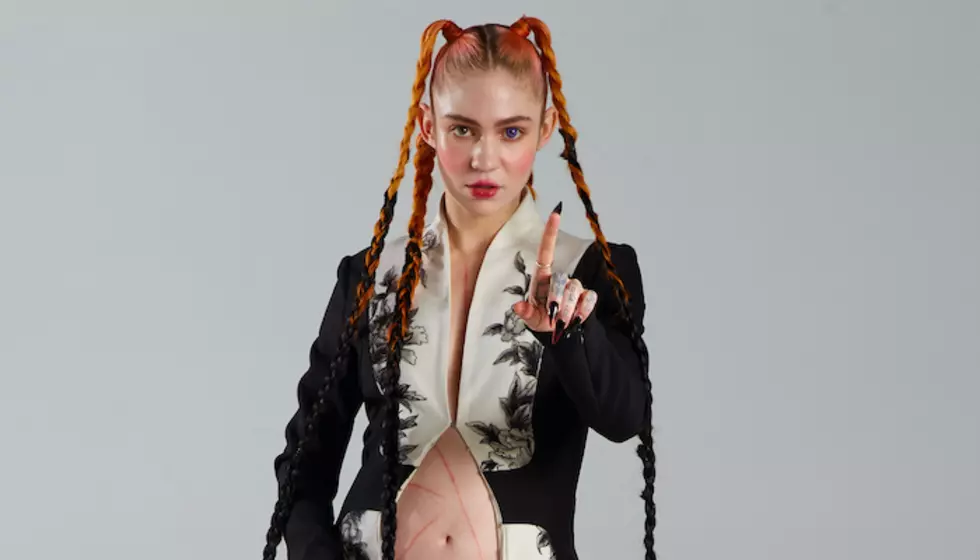 Grimes has a new stage name now, but you've probably already heard it
[Photo via Freshly Pressed PR]
The internet still isn't really over the name Grimes and her partner Elon Musk gave to their newborn son. However, it looks like Grimes is throwing another name curveball at her fans this week.
According to an interview with The New York Times, Grimes is now going by a new stage name, but some of you may already know what it is.
Back in May, Grimes and the Tesla tycoon welcomed their first child together, a son named X Æ A-X12. However, the couple soon changed their son's name to X Æ A-Xii after it was revealed that numerals cannot appear on official birth certificates.
Now, it looks like another unique name is being added to their family. According to The New York Times, Grimes is officially going by the stage name "c." Although her real name is Claire Boucher, that isn't the entire reason why Grimes chose this particular letter. The singer eventually settled on the new name because c is a reference to the speed of light.
Grimes first revealed that she was legally changing her name from Claire to c back in 2018. Her new name is both in lowercase and italics to truly reflect the scientific symbol.
The single-letter name isn't the first within Musk and Grimes' household. Musk previously revealed that they call their son "X" or "Little X." According to the New York Times article, X is already being introduced to a lot of art and media forms at the tender age of five months.
"I've watched Apocalypse Now and stuff with my baby," Grimes said. "He's into radical art. Like, he just actually is, and I don't think it's problematic to engage with them on that level."
And well, for those of you that still don't know how to pronounce their son's name, Musk and Grimes have you covered. The couple has shared various descriptions of their child's name over the past few months.
What are your thoughts on Grimes' new name? Let us know in the comments below.