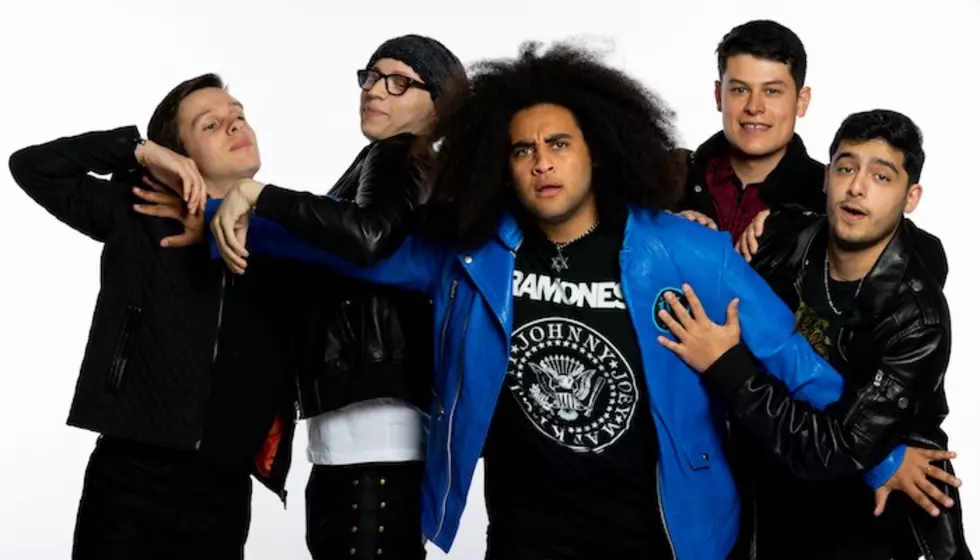 Seattle alt-rock princes Gypsy Temple share debut full-length
[Photo by: Travis Trautt]
Today AP is premiering the debut album from Seattle alt-rock quintet Gypsy Temple, King Youngblood. Formed by 20-year-old frontman Cameron Miles Lavi-Jones, the band's DNA of modern rock vision and old-school classic alternative tropes has stirred up a large fanbase in their hometown, one that's starting to make waves on the West Coast.
The band—Lavi-Jones, guitarist/vocalist Martin Creed, bassist Hamoon "Moon" Milaninia, electric cellist Cory Cavazos and drummer Kai Hill—are as multidirectional in their activism as they are with their music. The band are closely involved with outreach programs such as National Alliance On Mental Illness and worked with the League Of Women Voters to get youth registered to vote.  
Sonically, Gypsy Temple echo everything from Californication-era Red Hot Chili Peppers and Pearl Jam to the anthemic resonance of such contemporary acts as Lumineers and Gang Of Youths. Having been recognized in their Pacific Northwest headquarters, they're ready to take their show and their messages outside city limits.
"I'm 20," Lavi-Jones says. "Some days, I have to let that sink in. I'm 20 with a debut record that is 10 years in the making. I'm touring, I can hear myself on the radio, I've got an unstoppable team behind me and poetry I wrote at 2 a.m. in bed with a guitar is being sung back to me by huge crowds. The music I'm making with Gypsy Temple is really resonating with people—some older and some younger than me. If someone had told me when I was 10 years old that I'd be sitting in this place, impacting people's lives and experiences with our crazy shows and this album, I wouldn't have believed it. But it's all really happening. I'm incredibly grateful that I get to say this is my reality."
Check out King Youngblood below. And if you like what you hear, take note that the band will be hitting the road this summer. Check out more information here.