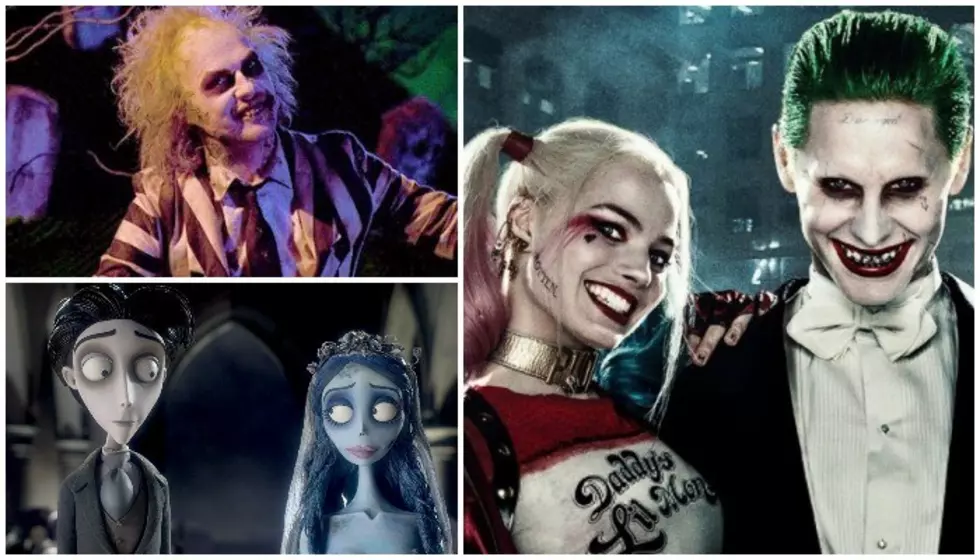 10 Halloween makeup looks that are absolutely haunting
[Photos via Beetlejuice/Warner Bros, Suicide Squad/Warner Bros, Corpse Bride/Warner Bros]
October is quickly approaching, meaning there's no better time than right now to start thinking about those gruesome and ghoulish looks. Whether you're going for a full-face look or a simple daily makeup you can scare up all October long, we've gathered 10 haunting looks that are perfect Halloween makeup inspiration.
Check them out below!
1. The Sweeter Side of IT
It Chapter Two is dominating theaters, so why not put a sweet spin on a creepy clown? You can stick out among all the other Pennywise costumes, which are sure to be a big hit again this Halloween after the launch of the film's sequel.
2. Beetlejuice, Beetlejuice, Beetlejuice!
After the first official teaser trailer for Beetlejuice: The Musical debuted earlier this year, we've become obsessed with this gothed-out fairy tale. You can't go wrong with this creepy classic, and with a perfectly painted makeup look like this one, you'll easily be scaring up the best tricks and treats this year.
3. Candy Corn vs. Can't-dy Corn
Ah, the great candy corn debate. It's a Halloween treat that's either loved or hated by many, so why not turn it into a creepy candy look? Complete the look with some Good Dye Young Poser Paste in Riot orange and Steal My Sunshine yellow for a sweet look even the candy corn haters can't dislike.
4. Face-book
Social media can be pretty negative at times, so it's time to turn those messages of hate into something positive. Take those nasty Facebook, Twitter and Instagram comments and slap them on your face while you wear a look of complete confidence. Let the haters hate all they want, but no one will be able to dull the shine on this costume.
5. Area 51
With so much talk about raiding Area 51, this year could easily be the best to don some intergalactic green. Clearly, these aliens won't be able to just walk out, so why not paint a little human face for a full fake-out? Convince your significant other into going as Tom DeLonge for the perfect couples costume.
6. Kyle-approved
One of the biggest running jokes of 2019 has been about "Kyle." Take the viral gag to the next level with a Kyle-approved costume featuring his drink of choice, Monster. The only downside? Be prepared to hear Kyle puns over your costume all night long.
7. Bat Your Eyes
Maybe you're looking for a less gory look that you can rock all October long. This simple yet spooky Halloween-inspired look gives us enough chills to make any little ghoul happy. Pair it with the perfect lippy before heading to Target to stock up on some must-have Halloween decor.
8. Raise The Stake
Vampires will never die. No, really, because vampires technically can't die (unless you're Buffy, of course). Twilight fans may want to go all out with this Halloween makeup look before booking their stay at Bella Swan's house. Twi-hards can book the rental through Airbnb, and yes, it was actually used in the film.
9. Joke's On You
With films such as Joker and Birds Of Prey quickly approaching, why take your costume so serious? Put a spin on the Joker with a removable smile that will bring a whole new look to your costume.
10. Till Death Do Us Part
You can't go through October without watching at least one Tim Burton classic. Corpse Bride is a perfect film to base your look on, and it's easily one of the best couples costumes you can pull off this Halloween.