10 Halloween movies that will instantly teleport you back to your childhood
[Photo via YouTube]
There was never a time of the year that quite compared to Halloween as a child. Dressing up, knocking on stranger's doors, filling your pillow case with treats and then devouring them anytime your mom or dad would take the candy bowl off the top of the fridge.
Halloween truly felt like childhood anarchy compared to any normal day. Halloween was far from a normal day. It was in fact the best day; until you received a miniature box of Sun-Maid raisins from creepy Mrs. Lawrence down the street. With all of that said, here are 10 movies that will instantly teleport you back to those glorious autumn nights.
The Addams Family (1991)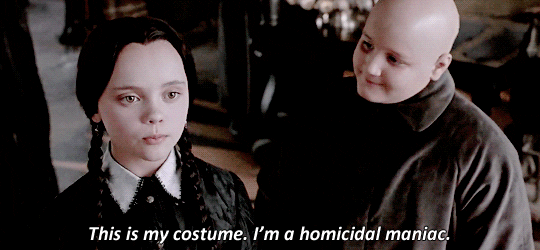 Beyond our own creepy and kooky families, there is no family quite like the Addams family (*snap snap*). Created by cartoonist Charles Addams in the late 1930s, The Addams Family evolved as the years went on to include several TV and film adaptations. In 1991, we were graced with the first feature film from the franchise that made us inevitably fall in love with its spooky, yet lovable family members. The Addams Family will always be a necessary Halloween feature.
Corpse Bride (2005)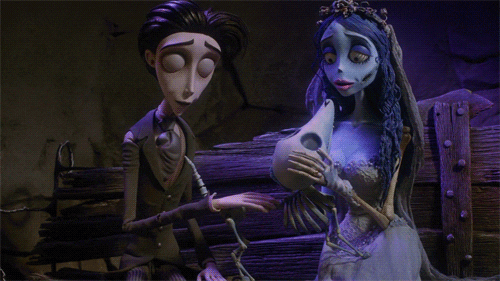 It's safe to say that the legendary Tim Burton has not only created some of the best eccentric horror films of our time, but he continues to do so. Halloween wouldn't be the same without Burton. Corpse Bride has become a Burton cult favorite with its musical elements and phenomenal stop-motion style of film. This dark and twisted love story will have you feeling all types of ways this season.
Halloweentown (1998)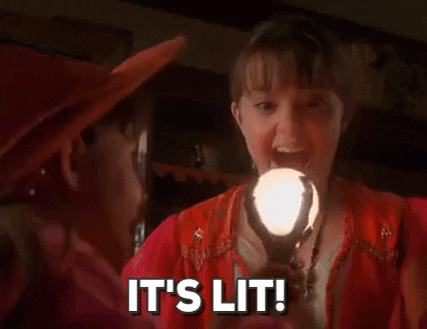 Disney has made some amazing movies in the past, including this 1998 film. From the heinous creatures to the magic spells, Halloweentown is an exciting story of a young girl named Marnie who realizes she comes from a family of witches. Her grandmother has been trying to lead a normal life in the supernatural town of Halloweentown but when the evil mayor Kalabar threatens the town, Marnie and her family fight back in hopes of preserving it and taking down Kalabar (who eerily looks just like Alice Cooper). In conclusion, witches rock and so does Alice Cooper.
Casper (1995)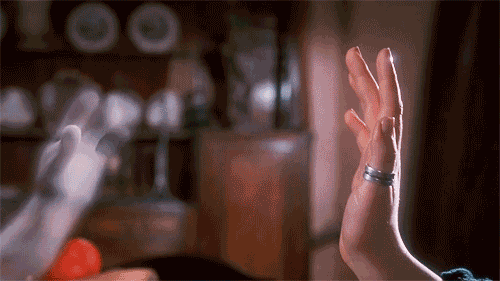 Originally levitating into people's lives in 1945, Casper made his biggest impression 50 years later in the Universal film, appropriately titled Casper. Casper isn't your normal poltergeist. Unlike his three repulsive uncles, Casper is a friendly ghost who ends up falling in love with a young girl named Kat who inhabits his mansion with her father, Dr. Harvey. Spoiler alert: How the hell could we forget when he turns into a real boy at the end and he and Kat slow dance together for the first time at the Halloween party!? What is more '90s than baby Christina Ricci and Devon Sawa dancing to Mariah Carey? The answer is absolutely nothing.
Beetlejuice (1988)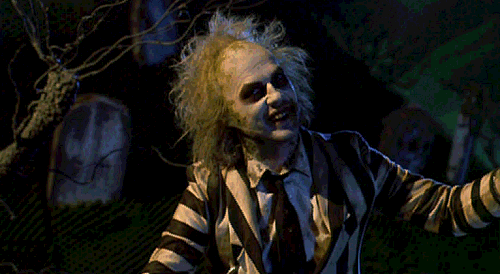 Tim Burton strikes again with his 1988 masterpiece Beetlejuice. Summoned by saying his name three times, Beetlejuice is a repulsively crude "bio-exorcist." With his less than dapper black-and-white striped suit and moldy thinning hair, Beetlejuice's antics and humor will have you in stitches with what is said to be Burton's funniest film.