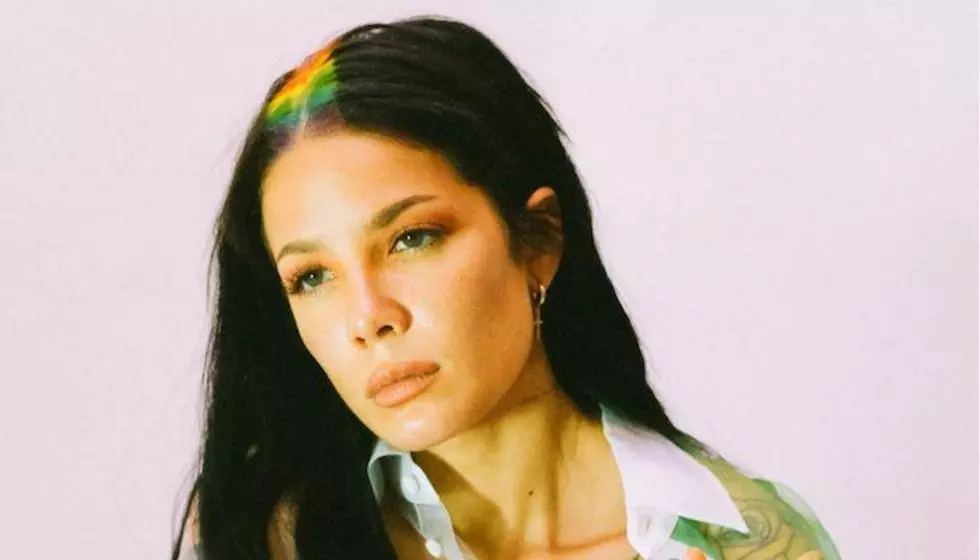 Halsey sparks discussion on alt female representation after DJ's criticism
While fans continue to rock out to the Manic deluxe edition, Halsey is reminding music listeners of the lack of representation of female artists on alternative radio.
Halsey first sparked the discussion on social media after reading a critique made by a former radio DJ.
These days, Halsey is widely considered to be a pop artist. However, her debut album Badlands is considered to be an alternative record. Despite the change in her sound over the years, Halsey continues to be an advocate for female musicians of all genres.
Amazon Music
Taylor Swift
Deftones
Halsey must have seen the tweet in her mentions and decided to bring up the ongoing debate on female representation in music. More specifically, she asks if the lack of new alternative female artists on the radio has to do with the genre itself or radio directors.
She also mentions Radio 104.5 which is where Johnny used to work. According to Halsey, the station severely underplays female artists.
Halsey then goes onto say that she spent a lot of time fighting for air time on alternative radio early on in her career. She believes that alt radio doesn't want to play new female artists because of the stigma that teenage girls will listen to their platform.
This discussion also begs the question of what genre really means these days. So many artists, Halsey included, are branching out and creating music that doesn't fit into just one genre. As well, other artists are creating albums that are completely different from their past work.
Machine Gun Kelly, who got his start in rap music, just put out Tickets To My Downfall which is a full-on pop-punk record. As well, Swift's folklore is classified as an alternative record. This latest classification means that Swift now has albums that fall into the alternative, pop and country genres.
Do you think alternative radio could do a better job of representing new female artists? Let us know in the comments below.