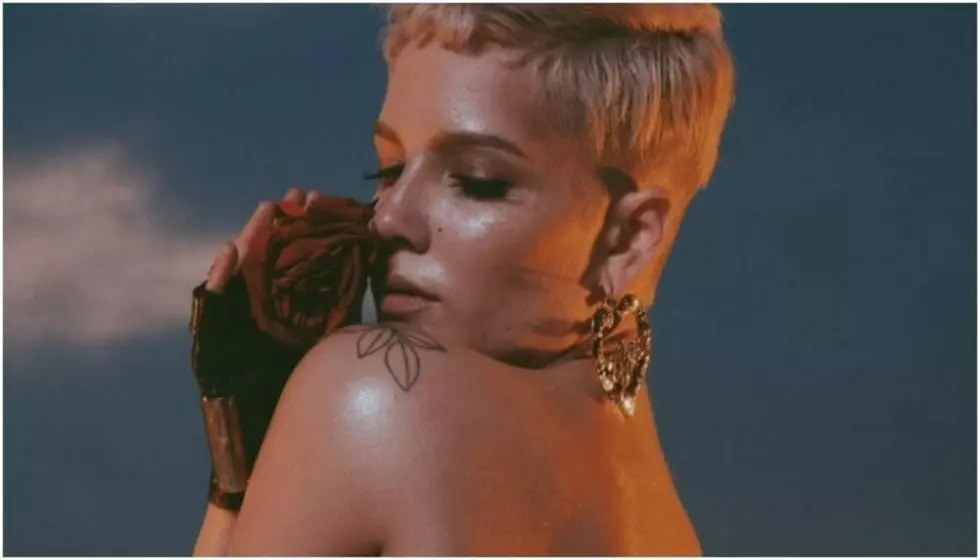 Halsey slated to perform BTS collab at Billboard Music Awards
The Billboard Music Awards have added Halsey to the list of performers at this year's ceremony.
The performer is also up for two awards that night, including Top Female Artist. She will perform "Without Me" as well as her collab with BTS "Boy With Luv," according to Billboard.
Billboard also added Ciara, Dan and Shay and Tori Kelly as performers.
Halsey isn't our only favorite performing that night. Panic! At The Disco will be performing at this year's show for the first time ever.
Besides Panic! At The Disco, Khalid, Normani, Sam Smith, Kelly Clarkson and Lauren Daigle will also perform.
Outside of the performance, P!ATD are up for four awards that night, including Best Rock Song with "High Hopes." They will also be going against twenty one pilots, Dave Matthews Band, Mumford & Sons and Imagine Dragons for Best Rock Album.
Also, besides Panic!, many of our other favorites are nominated at the BMAs. Also, Post Malone is up for a whopping 17 awards.
Bohemian Rhapsody was nominated alongside 13 Reasons Why: Season 2, A Star Is Born,  Spider-Man: Into The Spider-Verse, and The Greatest Showman for Best Soundtrack. You can check out the full list of nominees here.
The awards show will be held at MGM Garden Arena in Las Vegas May 1, and it will air live at 8 p.m. ET on NBC.
As previously stated, Halsey just dropped her huge collab with BTS, which was the most-viewed debut in history for YouTube. Also, if you haven't seen the record-breaking "Boy With Luv" video yet, you can check that out below.
The group was honored as one of TIME's 100 Most Influential People, and Halsey wrote a touching tribute in their honor.
In other news, Halsey recently opened up about how some alternative radio stations can be sexist and selective. It stemmed from comments by some stations that her collab with YUNGBLUD and Travis Barker, "11 Minutes" was "too pop."
"Weird that some ALT stations are calling 11 Minutes "too pop" when I'm tuning into their stations and hearing full blown EDM records these days," she begins. "Forget that 11 Minutes has more live guitar and live recorded organic kit than most other alt songs. But it's cause there's a girly voice on it right?"
Following the success of Halsey's chart-topping "Without Me" and YUNGBLUD's absolutely infectious "Loner," the duo recruited the blink-182 drummer's talents for an all-encompassing collab, "11 Minutes."
"The song tells the story of a perfect tragedy that reflects modern love within our society," YUNGBLUD explains. "We are so distracted and focused on what's next, we can fail to see what is actually in front of us. We don't realize how much we need something until it's taken away from us."
If you haven't already, you can check out the track's official music video below.
As if Halsey hasn't been busy enough, she
recently joined
Khalid on the
Coachella
stage for a performance of "Eastside" which you can see below.
Are you excited to see Halsey perform at the Billboard Music Awards? Sound off in the comments below!
[envira-gallery id="186695"]