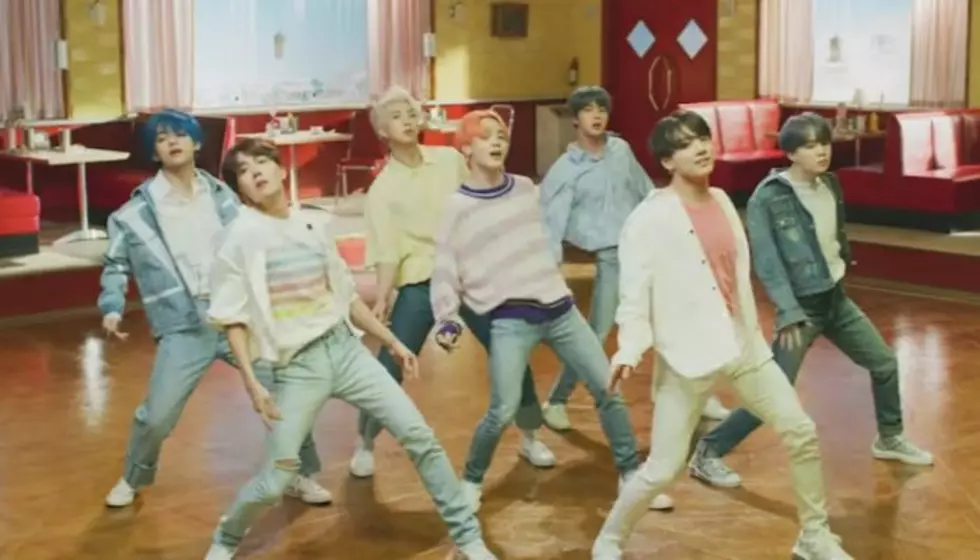 BTS release second Halsey collab teaser for "Boy With Luv"
[Photo via YouTube]
On Sunday, April 7 we were blessed with the news of a BTS and Halsey collab titled "Boy With Luv" and a vibrant and colorful teaser that sent fans into a frenzy.
Now, we've been given a second teaser for the highly anticipated collab to hold us over until its release this Friday.
Check out the second teaser clip, below!
BTS released their second teaser earlier today (April 10) and while Halsey is not present in this clip, it does show-off the band's killer dance moves underneath the "Love" sign from the first teaser.
April 12 cannot get here soon enough.
Check out the recently released teaser clip below.
We're getting more and more excited with each teaser video release!
Halsey dropped the first surprise teaser via Twitter this past Sunday with the caption, "showtime baby."
The first teaser clip opens with Halsey working a movie theater ticket booth while donning some badass pink and orange hair.
Our scene queen then closes the booth, exiting to find BTS chilling on a couch in the middle of the street and sporting all pink.
The track is expected to be featured on the band's forthcoming album Map Of The Soul: Persona which is slated to drop Friday, April 12.
On Saturday, April 13 BTS will make their debut appearance on Saturday Night Live as the show's musical guest.
Are you excited for the upcoming BTS and Halsey collab? What do you think of the track's latest teaser video? Sound off in the comments below!
[envira-gallery id="194948"]