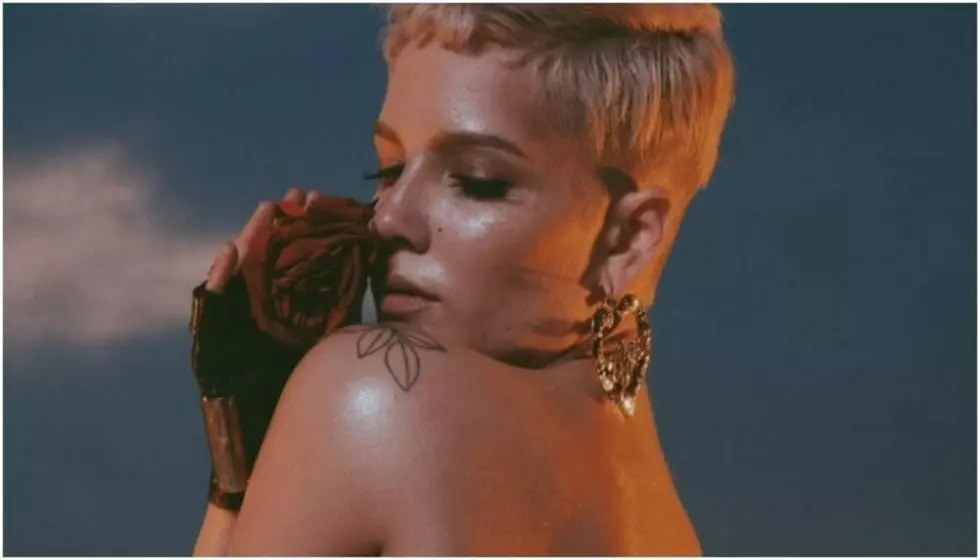 Halsey's "Eastside" replaces "Without Me" at No. 1 spot on pop charts
Halsey's "Eastside" has now replaced her track "Without Me" at the No. 1 spot on the Billboard Pop Songs radio airplay chart.
The 31-week journey the song took to hit No. 1 makes it the longest  journey in chart history to the top spot. Halsey has now because the first artist since 2014 to replace themselves as the No. 1 spot on the radio.
The singer celebrated the No. 1 on Instagram and thanked Benny Blanco for his work and praising him. It is Blanco's first Pop Songs number one as a credited artist.
"Here are some more interesting facts: Benny was really nervous to put out his first song for this artist project. It made my head fuzzy cause im always nervous around him but he always makes me feel confident and secure about my art. Benny is the kindest, and most caring person I know," Halsey writes.
"He has 2 dogs named Disco and Larry and he loves his mom more than like; anything (ever). Benny is a great cook and his house always smells like something yummy. I gain weight when we work on a record."
"He has the best art collection in the world. And yes; he seriously is that scared of airplanes. He loves rose water and good incense and he doesn't dress up all the time but when he does he looks great in a suit"
Halsey also credited Blanco as helping her develop and grow as an artist.
"Benny will call me sometimes and yell at me if I'm being stupid or silly or not treating myself with the respect I should be. He always knows."
"Benny has made me the artist I am today because he took my anxious grip off my heart and convinced me if I just liked myself, the world would like me too. And for that, there is no good enough way to say thank you. But having the #1 song on the radio together comes pretty close."
Check out her post below.
Also on "Eastside" is Khalid, who celebrated the No. 1 spot on his Instagram.
 This is Halsey's fourth No. 1 on the Pop Songs chart after The Chainsmokers' "Closer," her song with G-Eazy "Him & I" and then "Without Me."
Halsey also made waves on the chart this week when she and Ariana Grande held the top 4 spots on the Billboard Hot 100. 
Congrats to Halsey, Blanco and Khalid for the No. 1.
What do you think of Halsey replacing herself on the charts? Sound off in the comments!
[envira-gallery id="186668"]