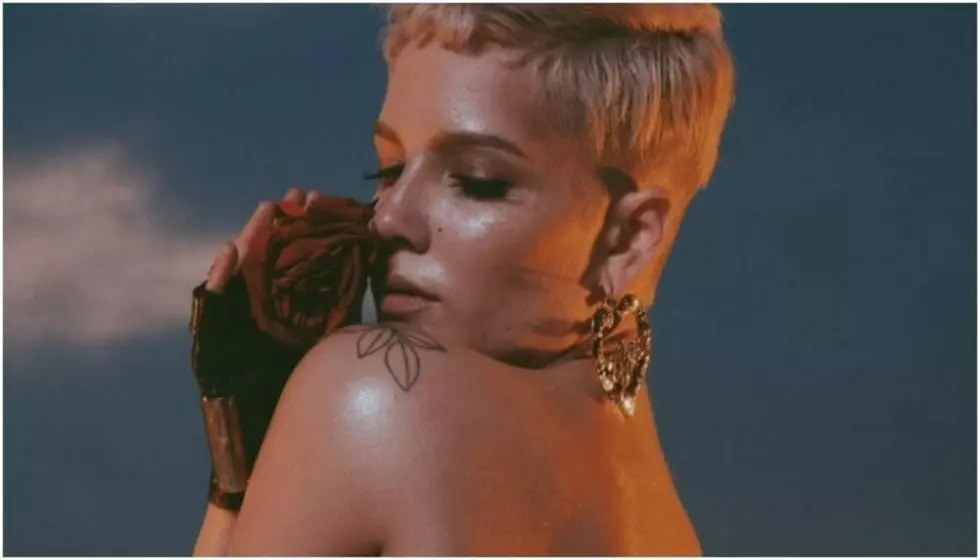 Halsey to be honored with Fangirls Award at iHeartRadio Music Awards
For the second time in the award show's history, iHeartRadio will be giving out the Fangirls Award, presented by L'Oréal Paris. This year, the recipient will be none other than Halsey.
According to BreatheHeavy, the award honors "a female artist who has pushed boundaries with her music and message while inspiring her fans around the globe."
That said, it is pretty easy to understand why Halsey is this year's recipient. Over the course of her career, Halsey has inspired women of all ages and members of the LGBT community to be themselves. Additionally, Halsey has worked with those who struggle with mental health.
In recent past, Halsey has slammed the Victoria's Secret Fashion Show for anti-trans comments, defended a The Voice performance against homophobic viewers and addressed a plethora of issues in her lyricism and music videos.
As a self-proclaimed feminist, she even recited an emotional poem at the Women's March. Check it out below.
In addition to her Fangirls Award, Halsey is also nominated for Female Artist of the Year. Additionally, she is up for Best Lyrics for "Without Me," and best cover for her rendition of "Lucid Dreams." You can check out a full list of all of the nominees here.
You can watch a video of last year's recipient, Camila Cabello accepting the Fangirls Award below.
Other recipients of special awards such as Alicia Keys and Garth Brooks will be honored with the iHeartRadio Innovator Award and the first-ever Artist of the Decade Award, respectively.
Recently, Halsey proposed a brilliant remake of the Twilight saga. While the new series would still uphold the traditional love of vampires, it would take on more homoerotic undertones.
However, Halsey ended up admitting that she was joking about her perfect proposal.
What do you think of what the Fangirls Award represents? Let us know in the comments below.