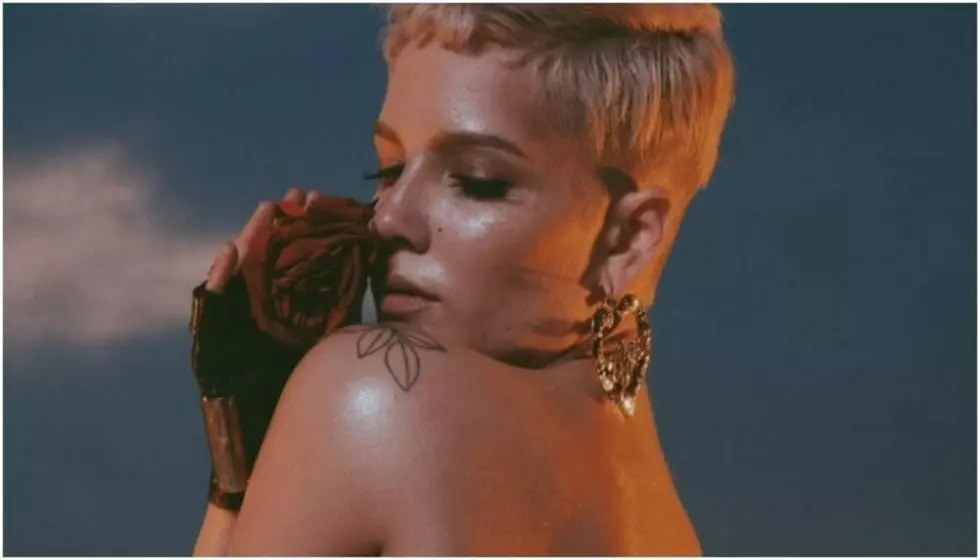 Halsey shares photo of first tour to inspire fans about personal growth
Halsey has shared an adorable post comparing her first ever tour to her most recent, and it's tugging at our heart strings.
The first photo shows Halsey with long hair behind a mic wearing a tie-dye shirt. The second shows a massive venue packed with fans.
"the first picture is from my first tour ever. the second is from my most recent tour. these pictures were taken around 3 or 4 years apart," her caption begins. "i felt compelled to share these today as a reminder that there is no telescope for your growth. you'll never "know" if something is the right choice."
"If it's the right move. but if you believe it and manifest and make the decisions that are true and authentic to you, the universe will repay you with kindness no matter how tough it seems along the road. to blossom is a dark and lonely process that arrives at great emotional reward. i love you."
Check out the post below.
Earlier today, Halsey revealed that her next album would be released next year after sharing some insight about the writing process behind it. 
"Writing this album has been a lesson in forgiving myself. In being proud of myself and kind to myself despite how much this world is designed to make you hate yourself. I hope when it's finally in your hands it brings you that same peace. It's not a quiet peace. It's a loud one," she wrote.
Halsey's upcoming album will be the singer's first full-length release since 2017's hopeless foundtain kingdom.
The singer was recently announced as an artist performing at Woodstock's 50th anniversary event. She took to Twitter to comment on the divisive opinions over the lineup.
Halsey also recently dropped "11 Minutes" with YUNGBLUD and Travis Barker that we haven't been able to stop listening to since it's release.
You can watch the video for that below.
What do you think of Halsey's heartfelt post? Sound off in the comments below!
[envira-gallery id="186668"]