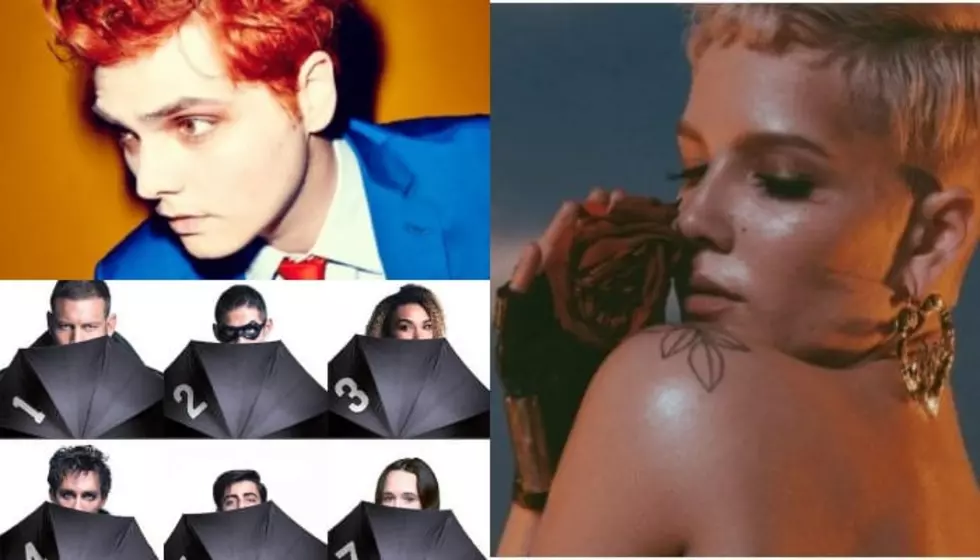 Halsey gets hate for 'Umbrella Academy' opinions, jokingly blames Gerard Way
Some Umbrella Academy fans aren't happy with Halsey after she shared some opinions about the Netflix series that they definitely didn't agree with. 
It all started when the musician made some comments about fans not liking Luther.
"
me: why are you guys so mean about luther? his father sent him on a suicide mission to DIE and he had his whole body transformed into something he rejects and now he feels alone, unwanted, and dysphoric. he feels literally inhuman.
you guys: ape man !!!!"
However, once she finished the show, she got where the fans were coming from and admitted to not knowing at the time.
My Chemical Romance
Gerard Way
No matter where you stand, you definitely can't be mad at Halsey for having amazing taste in TV shows.
The Netflix adaptation of Way's The Umbrella Academy is streaming now.
Way recently revealed that he wrote much of The Umbrella Academy while on the road. Additionally, he explained the wholesome concept behind the series.
The series also paid homage to the comic's writer by including an adorable Easter egg during its first episode.
Also, Way recently said that the characters in the series are inspired by the "dysfunctional family dynamic" of the MCR members, which totally made sense to us.
What do you think of Halsey's Umbrella Academy opinions? Sound off in the comments!
[envira-gallery id="194483"]