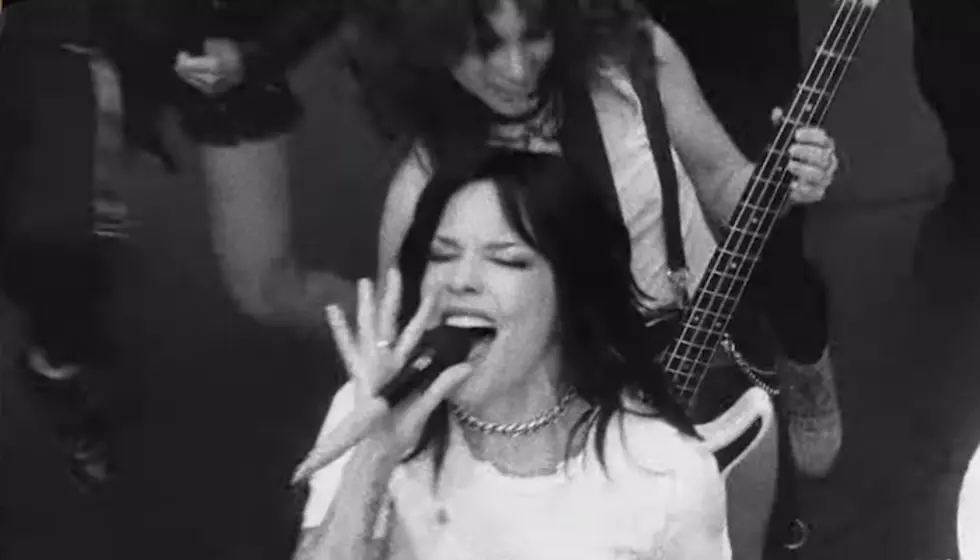 Halsey debuted "Graveyard" at Rihanna's Savage x Fenty fashion show
[Photo via YouTube]
Some fans at Rihanna's Savage x Fenty show last night got a special treat from Halsey — the live debut of her upcoming single "Graveyard." 
However, don't get your hopes up about getting to see the footage any time soon. 
To take it back a step, last week, Halsey announced the premiere date for her brand new single "Graveyard."
She, of course, did it on September 3 —  a date that coincides with the release of her album
Room 93
.
While the song drops in two days, Halsey debuted in live on Tuesday night during Rihanna's star-studded show at the Barclays Center in Brooklyn. 
According to Billboard, she sang the track "from atop one of the higher structures in the show's set before making her way down the stairs. Once at the bottom, she engaged in a passionate dance as a three-piece band -- whose members played acoustic guitar, drums and synthpad -- played off to the side." 
Obviously, this sounds epic and we need to see it. However, Rihanna's entire show won't be available to stream until September 20 via Amazon Prime Video. And if you were hoping that someone snuck a video, RiRi apparently had a strict no phone policy to keep the whole thing under wraps. 
Have we mentioned that we cannot wait for Friday?
Many celebrities attended the fashion show, including Kacey Musgraves, DJ Khaled, Diplo and Bishop Briggs. Briggs posted an adorable video following the show to share her appreciation for Rihanna and her inclusive brand. 
More Halsey news
"Graveyard" will be the second single from Halsey's new era, following the intense track that is "Nightmare". You can see the music video for "Nightmare" down below. 
She's also previously talked about the inspiration for the track.
What do you think of Halsey debuting the song for the first time at the show? Sound off in the comments down below and let us know!
[envira-gallery id="194356"]