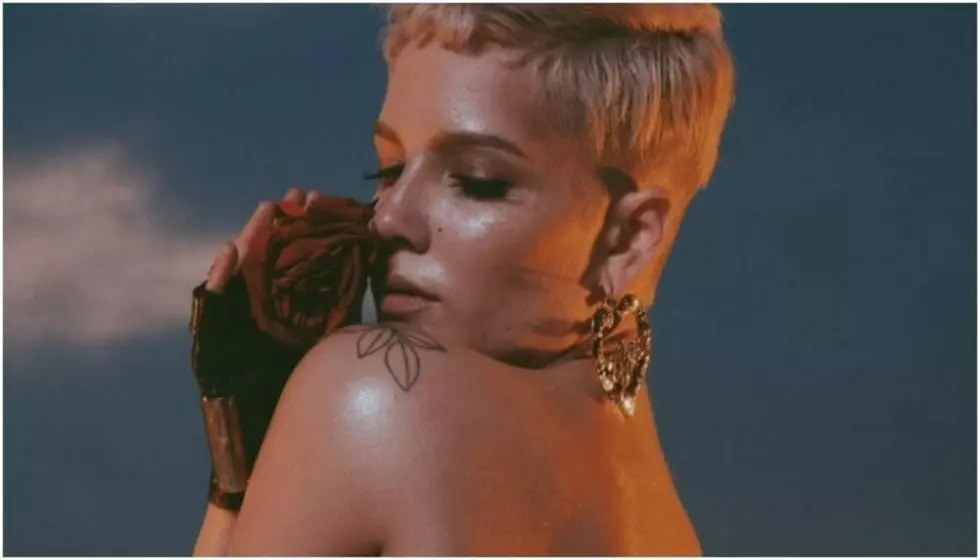 Halsey to be honored by homeless youth organization at L.A. gala
Halsey will be honored by an L.A.-based nonprofit organization that benefits homeless youth.
The singer, who has been open about her past which includes periods of homelessness, will be honored at a gala by My Friend's Place.
The gala is called "Ending You Homelessness: A Benefit For My Friend's Place" and takes place April 6.
Other honorees of the night include siblings Maddie and Mackenzie Ziegler as well as clothing brand ModCloth.
More than 500 advocates and community members will be at the event. It will raise money to support services and programs that benefit homeless youth.
Halsey has been on top of her game recently with replacing her own song "Without Me" at the No. 1 spot on the Billboard Pop Songs radio with her track "Eastside."
She also made waves on the chart when she and Ariana Grande held the top 4 spots on the Billboard Hot 100.
She's also been busy after releasing her song and music video for "11 Minutes" with YUNGBLUD and Travis Barker. In a recent interview with YUNGBLUD, they talked about growing up with rock music and her scene past.
She talked about when she was obsessed with bands like blink-182, Taking Back Sunday and Fall Out Boy, which she sites as influences behind the track "11 Minutes." She also bragged about getting to see Bring Me The Horizon when she was just 14 years old.
"I grew up on the Warped Tour scene and I had my ears stretched like an inch wide, I was all over Myspace," she said. "I was like, not even a scene kid, like a hardcore kid."
Congrats to Halsey on the honor!
[envira-gallery id="194483"]