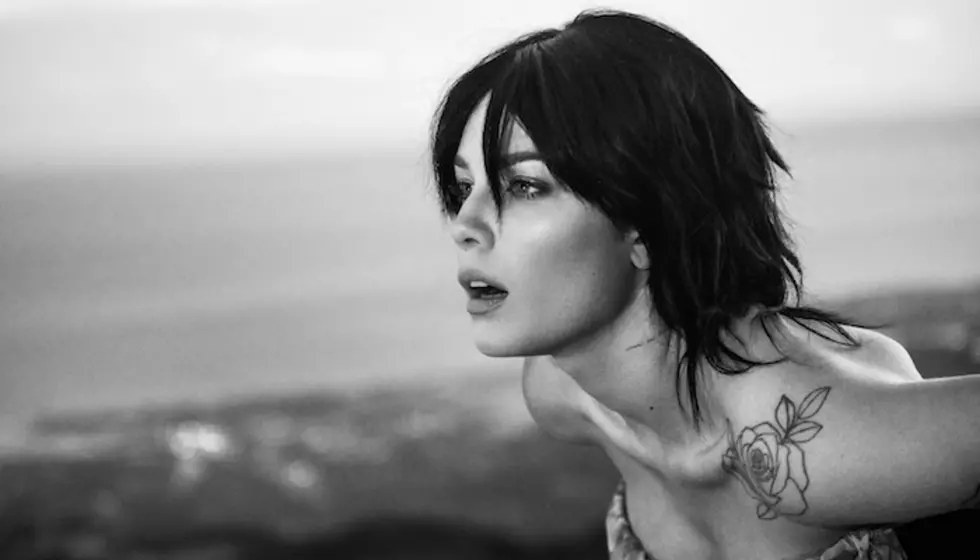 Halsey shuts down accusation of using LGBTQ community for marketing
Halsey has clapped back after someone accused her of using the LGBTQ community as a marketing strategy. 
The openly bisexual artist recently posted photos on social media from a show in Brazil, some in which she's shown holding a Pride flag. 
She captioned the photo set "peak bi gurl evolution." 
 

View this post on Instagram

 
In the comments, someone decided to write "rainbow is the new marketing strategy." Halsey wasn't going to let it slide without responding. 
"There's been a flag in my show for 5 years. You're just not paying attention you whiny little baby," she said. 
Many fans in the comments defended the singer, who is very outspoken about her love for the LGBTQ community. 
Last month, she performed in Camden and gave an empowering speech about LGBTQ Pride and bigotry.
For background, at the time, two women were recently beaten in a homophobic attack on a London bus that garnered a lot of attention online.
Also, because it was Pride month, and some people in Boston are pushing for a "straight pride" parade, causing major outcry.
At the show in the city, Halsey wore a shirt with the two women's faces on it that read "Fuck your straight pride" on the back.
She then gave a passionate speech, slamming straight pride and homophobia.
"After the Pride parades are over and after the bars close their Pride nights and the glitter is being swept out of the streets, a lot of people get on those trains and they get on those buses and try to wash the rainbows off their bodies and they're peeling the stickers off their close because when Pride is over, it's not safe to be gay anymore because they're worried that someone is going to viciously assault them or viciously attack them. So when the people around the world ask the question, "Why isn't there a straight pride parade? The answer because if there was one, you wouldn't have to get on the bus and be terrified of being fucking beaten or killed afterwards. That's why there's not a straight pride parade because every fucking day on public transport is a straight pride parade."
She then led the room in a powerful chant of "I will not be afraid."
What do you think of Halsey responding to the comment on her Instagram? Sound off in the comments down below!
[envira-gallery id="194356"]