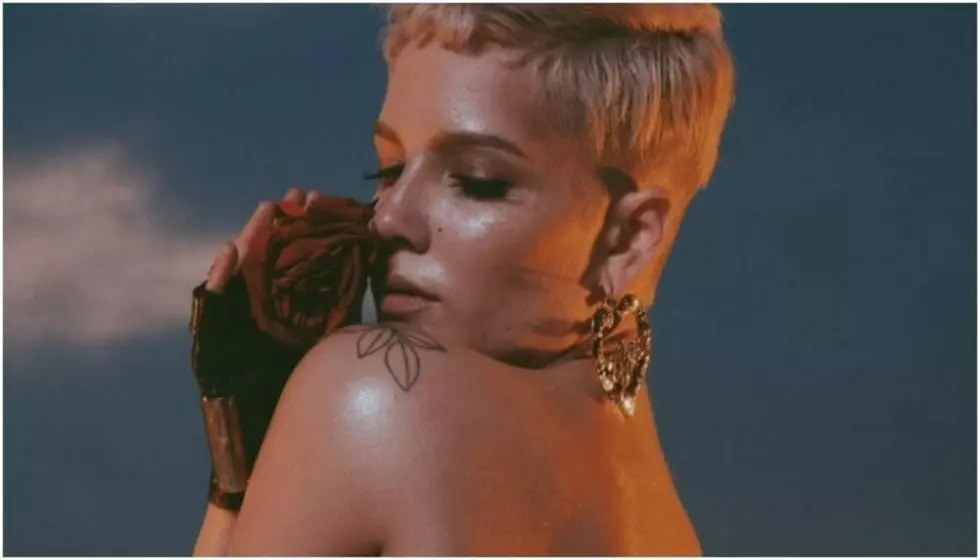 Halsey covers Juice WRLD, talks emo and hip-hop colliding
At this point, we don't need to tell you how much Halsey loves emo music. In just the past few months, she's further proven she's Panic! At The Disco's No. 1 fan and joined All Time Low onstage.
She recently visited the Live Lounge on BBC Radio 1 to chat with radio host Clara Amfo about breakups, pop music, female empowerment and the worlds of hip-hop and emo merging together into one beautiful universe.
The singer/songwriter had the chance to perform a very special cover song that intertwined perfectly with her interview topic. She chose to perform Juice WRLD's "Lucid Dreams."
Halsey picked that particular cover because she loves Juice WRLD and describes that track as "poignant."
She continues by noting that she grew up on emo, and the genre can be heard in many current hip-hop artists' music such as Juice WRLD, Post Malone, Lil Uzi Vert and Trippie Redd.
"I grew up on emo music," Halsey says. "Emo has such an influence on modern hip-hop right now and R&B"
"Everyone's drawing from this emo band world, and it's so cool for me because it's like, I love hip-hop and I love emo, and this collaboration of the two merging is like my wildest dreams," she continues.
Halsey and Amfo discussed "Lucid Dreams" beyond its musical makeup, and highlighted how the song portrays a breakup from the point of view of a sensitive man who is truly heartbroken, not acting tough.
"I think a lot of modern hip-hop musicians and R&B musicians are giving space for men to be emotional, and I think that's really important," she says.
Watch the video down below for the ultimate chills and emo feels.
She also performed a live version of her latest single "Without Me." Catch the full BBC Radio 1 interview and performance right here.
Halsey's video for "Without Me" dropped a few weeks ago. In it, she discusses the sad realities facing women in toxic relationships.
In the video, her relationship has its ups and downs. Moments of happy cuddling are followed closely by drunken fights and getting kicked out of bars. In between these memories, there are shots of Halsey after the relationship's over, ultimately building into a surprise ending.
What do you think of Halsey's cover of Juice WRLD? Sound off in the comments!