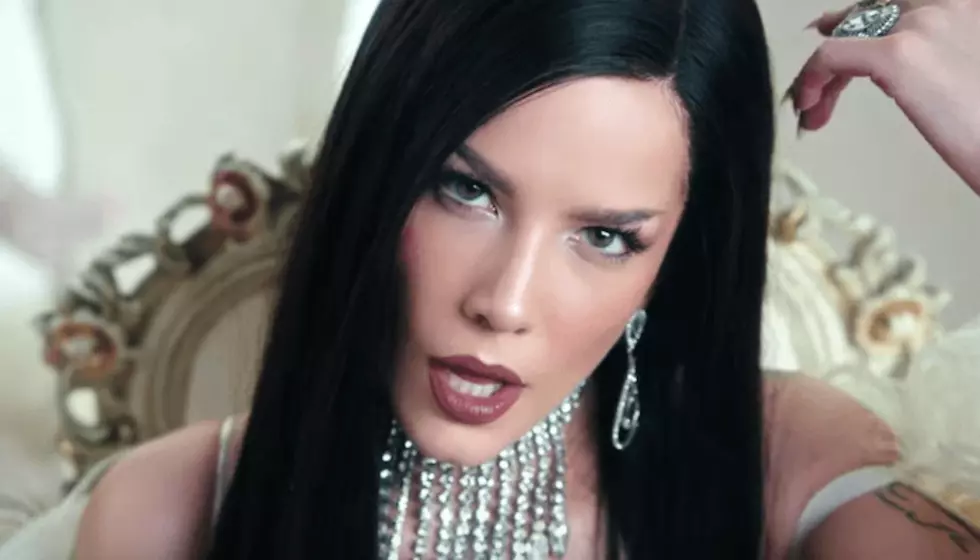 Halsey invites fans into darker era with brand-new single "Nightmare"
[Photo via YouTube]
After days of teasing a new era, Halsey has finally unleashed her brand-new single, "Nightmare."
Halsey first started turning her latest leaf last week after completely blacking out her social media. Then, she posted a link in her social media bios that directed fans to a site where they could sign up for email alerts and proceed to share their worst ever nightmare.
Then, as fans chose from a series of options such as "falling," "demons/ghosts," "natural disaster" or "loved one dying," the site told them an interpretation of their worst nightmare.
After that, Halsey revealed that a single was coming soon at her May 9 hopeless fountain kingdom show at Webster Hall. At the intimate concert, a banner dropped before fans' eyes to reveal the single name along with May 17's date.
dropped the first teaser
Now, the single is finally upon us. The song serves as an empowering anthem detailing themes of bodily autonomy and independence. Additionally, the music video features actress Cara Delevingne. 
You can watch the video for the highly-anticipated song below.
What do you think of "Nightmare?" Sound off in the comments below.
[envira-gallery id="194356"]