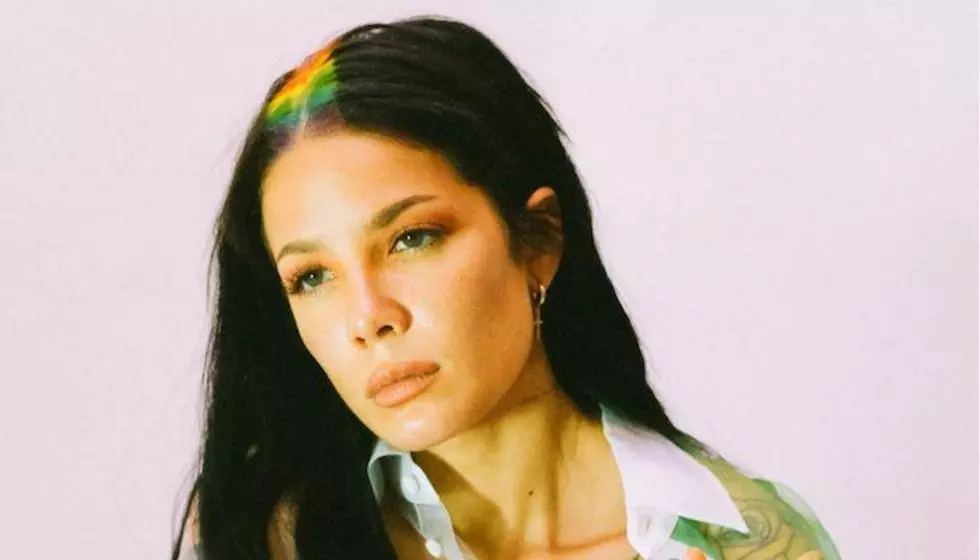 Halsey is offering a look inside of her mind with a new poetry book
Halsey has taken part in various ventures outside of music recently. Alongside her involvement in the Black Lives Matter movement, she recently launched The Black Creators Funding Initiative, a fund for black creators.
Now, Halsey is releasing a poetry book called I Would Leave Me If I Could. The book is being published through Simon & Schuster.
Outside of music, Halsey has used her platform in the past to showcase her artwork. Her Saturday Night Live performance of "Eastside" features the singer painting an art piece upside down in real-time. She even hosted a livestream showing her painting a giant mural of her Manic album cover earlier this year.
Now, Halsey is using poetry as a new creative outlet to share her deepest feelings and talent with the world. I Would Leave Me If I Could is a collection of poetry that offers an inside look into her personal life and past experiences.
"Bringing the same artistry found in her lyrics, these poems delve into the highs and lows of doomed relationships, family ties, sexuality, and mental illness," the press release says. "More hand-grenades than confessions, these autobiographical poems explore and dismantle conventional notions of what it means to be a feminist in search of power."
Halsey took to social media on Thursday to announce the pre-order launch for the poetry book.
"I wrote a few thousand sentences but am somehow struggling to string together a single one to summarize how excited I am about this," she says. "I Would Leave Me If I Could, my first collection of poetry, is available for pre-order now."
Also, the book's cover features artwork created by Halsey called "American Woman." Halsey is also reading the audio edition of the poetry collection.
Stephanie Frerich, the executive editor at Simon & Schuster, says that the publisher was immediately captivated by Halsey's work. Together, they made the decision to publish the 144-page book.
"Poetry infuses everything Halsey does, from music to painting and performing," Frerich says. "We were immediately captivated by her poems the way millions are by her music."
Pre-orders for I Would Leave Me If I Could are available here. I Would Leave Me If I Could is out November 10, 2020. The new poetry collection marks Halsey's first published book of work.
Are you excited to read I Would Leave Me If I Could? Let us know in the comments below!
[envira-gallery id="186668"]