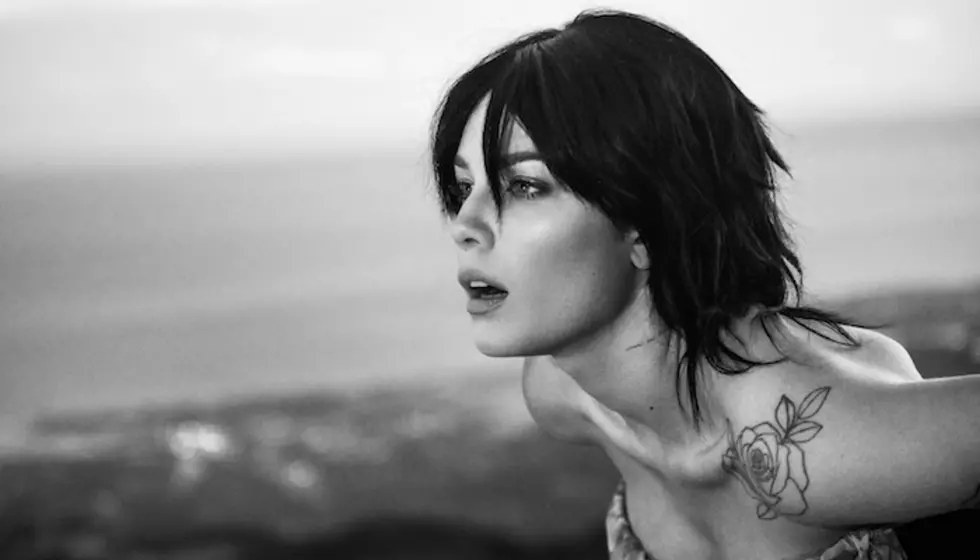 Halsey says new album will be "less dystopian fantasy world"
While we blast her catalog on repeat to hold us over, Halsey is working hard towards the completion of her third album on top of a potential collab with Bring Me The Horizon.
Sitting down with Billboard, our scene queen opened up about her forthcoming album and her undying need to change the world.
Check it out below!
Yesterday, Halsey stopped by the sixth annual Capitol Congress to chat with Lizzy Goodman about her recent single "Nightmare," her new album and more.
While fans won't be seeing "Nightmare" on the new album, we've still had it on repeat as our go-to angry anthem.
"Female rage is a tight subject for me right now," Halsey tells Billboard. "I'm interested in female everything right now…I went from only wanting to hang out with boys to 'I love women, they're awesome.' I've grown out of my internalized misogyny."
It looks like H3 will share a similar vibe, with the vocalist revealing that it "has anger, betrayal and confusion, but it's more inward than I intended it to be."
Halsey's original intent had been to write about the world around her, "but I got two songs in and [realized] I only know about me… This album is less dystopian fantasy world and more like 'this is what I'm thinking right now: 'the world sucks. Fuck.'"
Using her platform to write kickass anthems isn't the only thing this badass powerhouse is going. Halsey is very open about her partnerships with Planned Parenthood and the ACLU, hoping her desire to change the world continues to be a driving force for her.
"I go to bed and wake up thinking the same thing: thinking about how I can change the world. Hopefully, I never lose that and the day I do, take me out into the yard guys. I'm serious."
Are you excited about Halsey's next era? Sound off in the comments below!
[envira-gallery id="195007"]