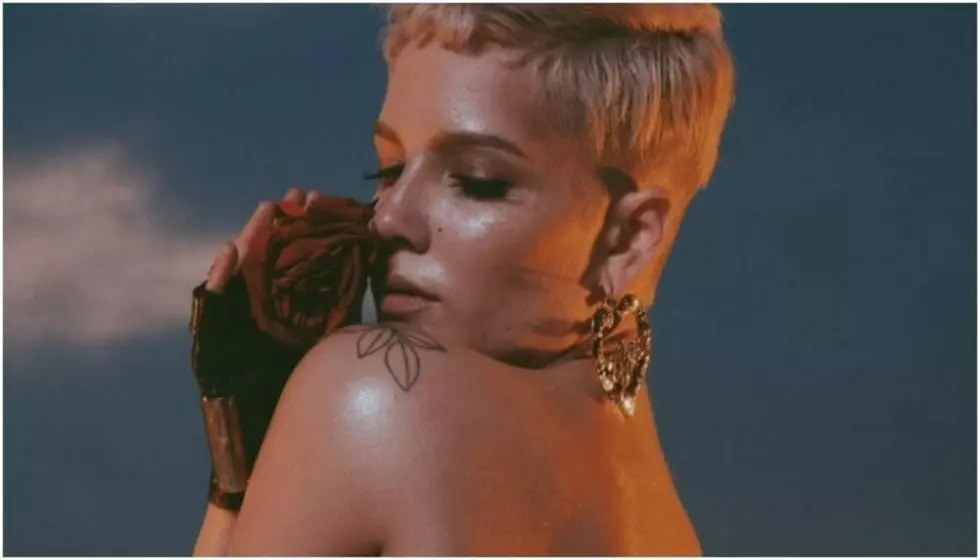 Halsey calls out Victoria's Secret Fashion Show for anti-trans comments
The annual Victoria's Secret Fashion Show aired last night, but it wasn't without controversy. Earlier this month, chief architects behind the show made comments about the plus size and trans community, and now fashion show performer Halsey is calling them out.
While the show broadcasted last night, it was filmed ahead of time in New York City. Models and performers strutted across the Pier 94 runway Nov. 8.
The same day, Vogue sat down with chief marketing officer of L Brands, Ed Razek, and executive vice president of public relations at VS, Monica Mitro, to go over what viewers could expect from this year's show.
Vogue questioned a shift in the market, pointing to other brands who use a variety of sizes and trans models in their advertisements to which Razek responded:
"I think we address the way the market is shifting on a constant basis. If you're asking if we've considered putting a transgender model in the show or looked at putting a plus-size model in the show, we have. We invented the plus-size model show in what was our sister division, Lane Bryant. Lane Bryant still sells plus-size lingerie, but it sells a specific range, just like every specialty retailer in the world sells a range of clothing. As do we. We market to who we sell to, and we don't market to the whole world."
In another prompt, Vogue asked if they use their Instagram data to address "a shifting desire or shifting needs."
Razek explained he's been off Instagram for a few months due to "the hate that's on social media, it's extraordinarily toxic." He then states VS think about diversity and shifted his comments back to the trans community, stating:
"It's like, why doesn't your show do this? Shouldn't you have transsexuals in the show? No. No, I don't think we should. Well, why not? Because the show is a fantasy. It's a 42-minute entertainment special. That's what it is. It is the only one of its kind in the world, and any other fashion brand in the world would take it in a minute, including the competitors that are carping at us. And they carp at us because we're the leader. They don't talk about each other. I accept that. I actually respect it."
The following day, Razek took to Twitter to apologize for his comments:
"My remark regarding the inclusion of transgender models in the Victoria's Secret Fashion Show came across as insensitive. I apologize. To be clear, we absolutely would cast a transgender model for the show. We've had transgender models come to castings....And like many others, they didn't make it...But it was never about gender. I admire and respect their journey to embrace who they really are."
Now, following her aired performance last night, Halsey took to her social media to address Razek's comments. The singer clarified they were made after she performed, and she was making a donation to GLSEN, an organization creating safe schools for LGBTQ youth, in support:
"I have adored the Victoria's Secret Fashion Show since I was young. Performing this year alongside other amazing artists, and hardworking models/friends was supposed to be the best night of my year.
"However, after I filmed the performance, some comments were made regarding the show that I simply cannot ignore. As a member of the LGBTQ+ community, I have no tolerance to a lack of inclusivity, especially not one motivated by stereotype.
"If you're on my page because you watched my performance tonight, please allow me to instead direct your attention to GLSEN: an organization that offers services aimed at protecting LGBTQ+ youth. And with respect to those youth targeted by these comments in a world where they have been made to feel 'other,' I have made a sizable donation in their honor.
"If you are a trans person reading this, and these comments have made you feel alienated or invalidated, please know that you have allies. We stand in solidarity and complete and total acceptance is the only 'fantasy' that I support."
[envira-gallery id="194356"]