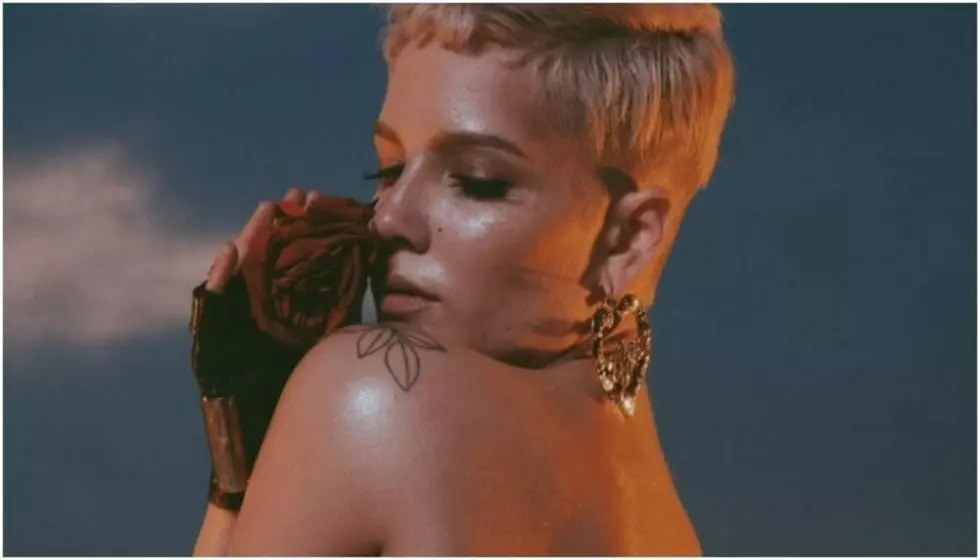 Halsey reflects on Woodstock slot after divided lineup reaction
Since the release of Woodstock's massive lineup, many fans of the festival have voiced their opinions regarding its shift in genre. In response, Halsey has shared her thoughts regarding her slot during the 50th anniversary event.
While the lineup overall has amassed quite a few disappointed classic rockers, Halsey seems to be honored to play such a staple in the music community.
"The Woodstock lineup seems to be a bit divisive, but I am very honored to be included in a lineup of artists who all appear to be constantly influencing culture or representing social activism," Halsey says in a tweet. "Using their voices. That's Woodstock to me. I'm honored and I can't wait."
That said, many people have shared their own thoughts on the festival's lineup. While some think Woodstock has done a wonderful job of representing artists of all genres in 2019, others think the festival has strayed from its roots and become a cash-grab.
This year, Halsey will perform with other huge names such as the Killers, Jay-Z, Chance The Rapper and Miley Cyrus.
Additionally, other bands that will definitely ring a bell to scene enthusiasts include Fever 333, Bishop Briggs, Grandson and Boygenius.
You can check out the full lineup for this year's festival here.
What do you think of this year's Woodstock lineup? Sound off in the comments below.
[envira-gallery id="185694"]