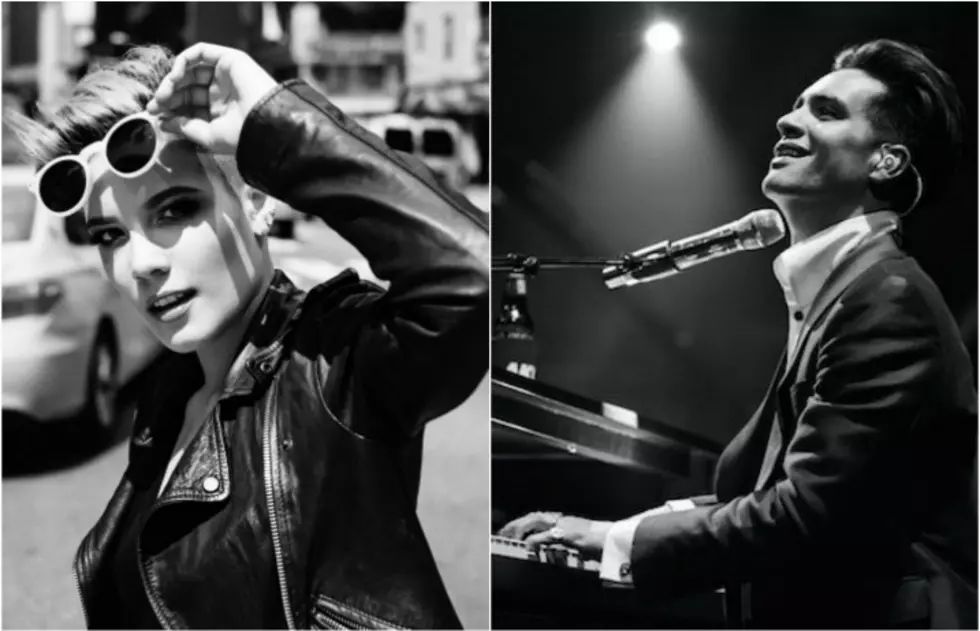 Halsey asks Brendon Urie to explain this famous Panic! At The Disco lyric
Everyone knows Panic! At The Disco's "I Write Sins Not Tragedies"—but do they really?
This is a question Halsey, who has previously noted her affinity for Brendon Urie and Co., had to face recently.
Read more: QUIZ—How well do you know the lyrics to "I'm Not Okay (I Promise)"?
The singer expressed her concern over a famous lyric from the song, "'Haven't you people ever heard of closing the goddamn door?'," after she saw this tweet:
Halsey, like many of us, thought it was closing "THE goddamn door"—not "A goddamn door"—so she asked Urie to explain and put to rest this very alarming question.
Read more: Brendon Urie covers Halsey
Friends, Urie quickly replied to Halsey, saying: "The real question is how did Trump become THE President and not just remain A menial celebrity host, amiright?"
He adds: "Hahaha I can't. That's some Berenstein/Berenstain shit right there."
Urie finally solved the mystery once and for all with one last tweet: "Btw, there is no answer. I've sung 'Sins' both ways. Doesn't matter. Trust me, it's all right."
Read more: 10 songs featuring the wonderful Brendon Urie
Urie joined Halsey on stage during her set at Coachella last year, performing part of her song "New Americana" and Panic!'s "I Write Sins."
Before the performance, she said: "When I was a kid, there was one band, one band [Panic!] that changed my fucking life. The reason I am a musician today, and a band that will always be in my heart."
Here's fan-shot video of that performance:
However, is this mystery really solved? Discuss in the comments.
Watch more: 10 Things You Didn't Know About Panic! At The Disco