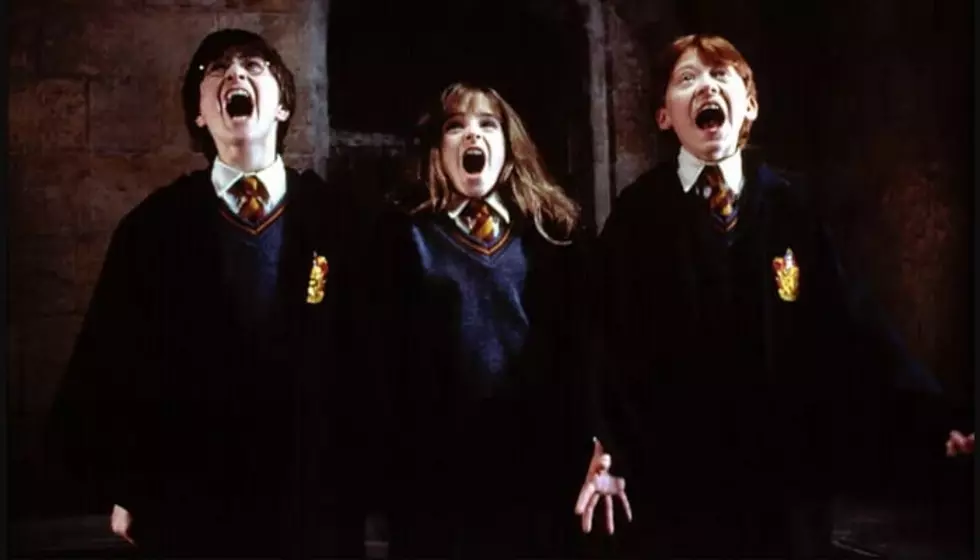 It looks like all of the 'Harry Potter' films are already leaving HBO Max
[Photo by: Warner Bros.]
It's been less than three months since HBO Max launched at the end of May. However, the new streaming platform is already planning to lose some big titles to its service. It was announced this week that all eight Harry Potter films are leaving HBO Max this summer.
Now, there is speculation that the franchise could eventually move to NBC's new streaming platform Peacock.
Following HBO Max's launch announcement, many Harry Potter fans were excited to hear that all eight films would finally be available to stream on one platform. However, Harry Potter's time on HBO Max is already coming to an end. This week, it was announced that the franchise is leaving the streaming platform after only three months.
All of the Harry Potter films are leaving HBO Max on Aug. 25. As of now, it is unclear where the films will end up. However, years prior to HBO Max's launch, WarnerMedia signed a deal with NBCUniversal. The deal gives NBCUniversal exclusive rights to the Harry Potter franchise through 2025.
The night before HBO Max launched, however, WarnerMedia struck a deal with NBCUniversal to have all eight Harry Potter films stream on HBO's new platform. Many aspects of the deal are unknown, but it could be that HBO signed a three-month window for the films to stream on the platform. This move likely caused various individuals to sign up for the service simply to watch the Harry Potter films.
Now that the films are leaving HBO Max, this could mean that the franchise is heading to NBC's Peacock streaming service. At this time, no confirmed information on where the Harry Potters films will end up has been shared at this time.
Back in May, it was announced that Zack Snyder's cut of 2017's Justice League is heading to HBO Max in 2021. Snyder nearly completed work on Justice League in 2016, but had to step away due to a family tragedy. Warner Bros. then brought in Joss Whedon to finish the project. Whedon took what Snyder had created and did various reshoots and re-editing. The final product was a film that many found extremely underwhelming.
After its release, Snyder began teasing storyboards that showed his original vision for the film that was much different and darker than what Whedon presented. Fans began calling for the "Snyder Cut" and after three years, it was officially announced on May 20.
What are your thoughts on Harry Potter leaving HBO Max so soon? Let us know in the comments below.