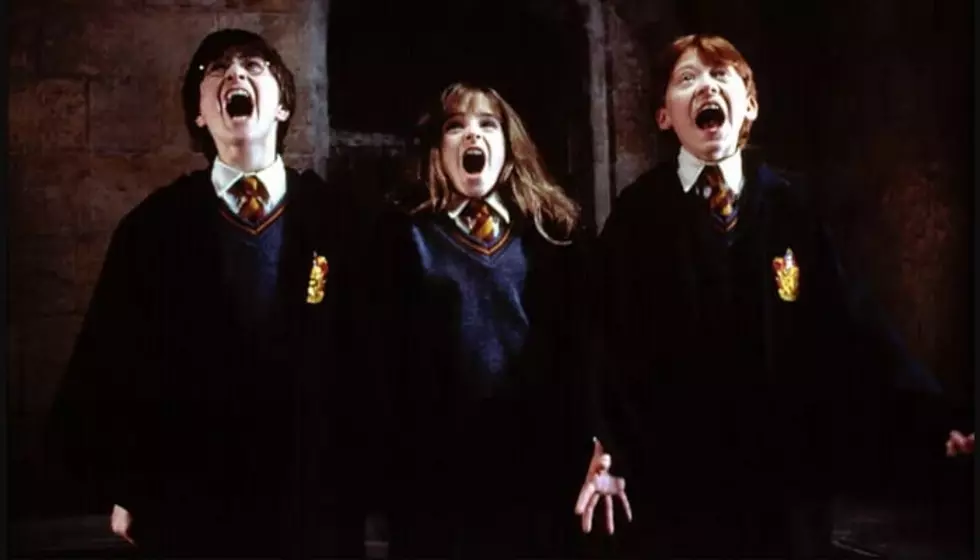 'Harry Potter' Vans collection photos drop prior to shoe release
[Photo by: Warner Bros.]
The Harry Potter collaboration with Vans has finally been revealed, and it's pretty much everything we dreamed it would be.
The collection was teased last month on Twitter which sent fans into a frenzy.
"Something magical coming soon," the tweet read.
It seemed as though the collection would include items
based on the four Hogwarts houses.  
Then, Vans began tweeting about the sorting hat and each of the houses. You can see those below.
Now, photos of the collection have emerged. Hypebeast was the first to report the
news with the photo
.  Even though they still do not appear on the official website, photos of the shoes in the collection have been circulating online.
You can see photos of them in tweets below.
We have yet to see photos of the apparel and accessories in the line.
Other Harry Potter news
Popular Harry Potter site Pottermore is joining forces with Warner Bros. to create a new website that will be the home of both Harry Potter and Fantastic Beasts content.
The site will be called Wizarding World Digital. Pottermore announced the collab and said its quizzes, features and articles would be transferred to wizardingworld.com near May 15.
"Be on the lookout for even more digital experiences brought to you by Wizarding World Digital – a new joint venture between Pottermore and Warner Bros.," Pottermore said in a statement. "We can't wait to share what we've been up to…"
The chairman of Pottermore, Neil Blair, who is also J.K. Rowling's agent, said the merger was intended for quite a while. Pottermore was created in 2012 to published the Harry Potter e-books and audio books. It's most famous for having the Sorting Hat quiz.
"This venture will widen and deepen what we have been able to do on Pottermore so far," Blair said to The Bookseller. "There's no reason now why we won't be able to do something because there's a rights issue. The only limits will be our imaginations and what technology is available."
It's not clear what the new content will be, but they said they will share more with fans in the future. It's also unclear if Pottermore will cease to exist entirely, or be used to sell e-books.
What do you think of the Harry Potter Vans? Sound off in the comments below!
[envira-gallery id="186668"]