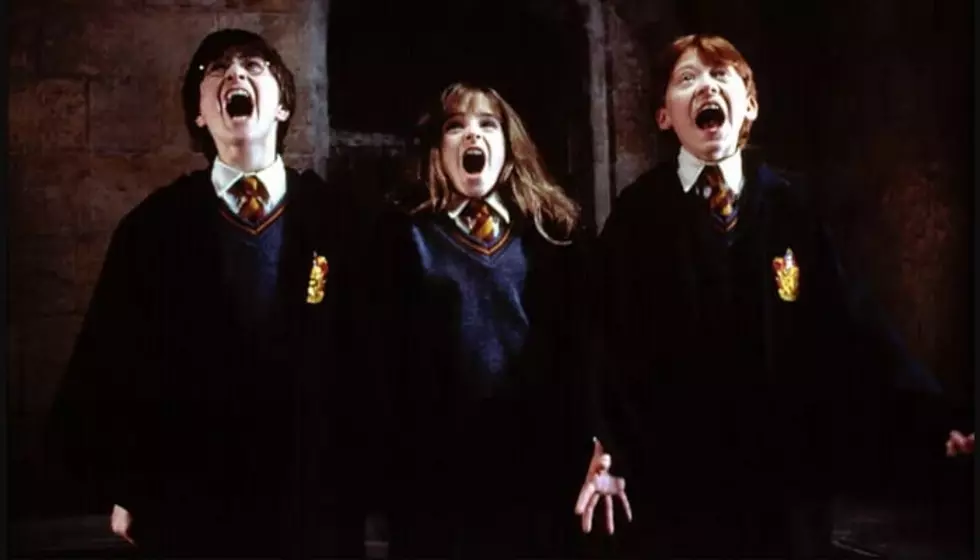 Vans tease 'Harry Potter'-inspired collection, fans freak out
[Photo by: Warner Bros.]
Harry Potter fans, your spells worked—we're getting Vans inspired by our favorite wizarding world, and we're actually freaking out.
Following prior collabs with everyone from David Bowie to Marvel, the shoe company made the announcement via Twitter with a link to a teaser on their website.
"Something magical coming soon," the tweet read.
The tweet linked to the site, which made a bigger announcement.
"Vans and HARRY POTTER collaborated to conjure up a magical collection of footwear, apparel, and accessories for witches, wizards and muggles alike," the
site reads.
From the looks of the site, it seems like we'll be getting stuff based on the four Hogwarts houses. It's not clear when the collection will drop, but when it does, we're buying everything.
See how fans reacted on Twitter to the exciting news.
In other news, Harry Potter fans have made a hilarious "no one" meme of J.K. Rowling facts that had us dying.
Also, some Catholic priests in Poland burned Harry Potter and Twilight books in a ceremony that was later shared on Facebook.
Recently, the film's star Daniel Radcliffe thinks that a franchise reboot is very likely. While speaking to IGN about his nonexistent role as the Wolverine, Radcliffe revealed that there is still life left in the beloved series—whether that be in the form of television or a remake of the films.
"I'm sure there will be some other version of it," Radcliffe says. "I know I'm not the last Harry Potter I'm gonna see in my lifetime."
And, a Hagrid-theme ride is coming to park based on the franchise in Universal Orlando.
Vans fan Juice WRLD also just gushed about his love for the classic checkerboard shoes, which he always skated in.
What do you think of the upcoming Vans collection? Sound off in the comments below!
[envira-gallery id="199143"]