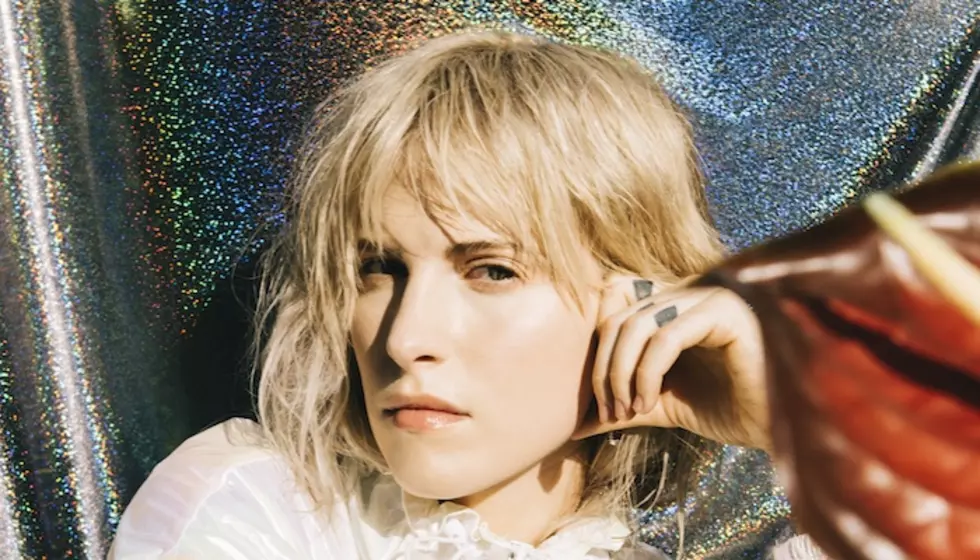 Hayley Williams hands over her Instagram to a teen activist group for a day
[Photo by: Lindsey Byrnes]
Hayley Williams is doing her best to support the ongoing Black Lives Matter movement. The Paramore singer and successful solo artist is letting teen activists from Teens4Equality take over her Instagram today (June 8). 
Williams announced the news late last night while detailing the group and the march she attended with them. Teen4Equality organized a peaceful Black Lives Matter march in Nashville, TN last week that drew over 20,000 people. 
Paramore have already donated $25,000 to Black Lives Matter Nashville, Campaign Zero and the American Civil Liberties Union. In addition, Hayley Williams' cruelty-free, hair dye company Good Dye Young also donated to Black Table Arts, the NAACP, the Minnesota Freedom Fund, Reclaim The Block and the Black Visions Collective. 
Williams is now letting the phenomenal teen activist group Teens4Equality take control of her Instagram for the day in order to better spread their message. 
so cool to be led by the young people in our hometown. what they are doing as a part of advancing the BLM movement is punk af and completely heroic. last thursday, i marched with tens of thousands(!!), led by a group of activists still in high-school(!!!!!!). they are called @teens.4.equality. tomorrow, i'll be handing over my account to them in effort to put a spotlight on the work they're doing in Nashville. #nojusticenopeace✊?✊?✊? ..
i don't feel like i need to ask... but please be kind, respectful, and listen with humility. jerks get a fast-pass to blocked city.ENJOY YOUR TIME WITH THESE COOL FOLKS. LET THEM INSPIRE AND MOTIVATE YOU!
[video width="640" height="1136" mp4="https://media.altpress.com/uploads/2020/06/1-1.mp4"][/video]
Hi!! This is @teens.4.equality (six teen girl activists in Nashville); We made a protest that over 20k people came to last Thursday for the Black Lives Matter movement. We all believe in equality for everyone no matter what and we will advocate for those who don't have a voice.
We were so kindly given the opportunity to spread our message on Hayley's account, and we hope you all will support us!! (we are currently planning a few events too...)
So stay tuned to Hayley Williams page here and Teens4Equality here for news and updates on what you can do to support Black Lives Matter and other organizations fighting to end inequality and police brutality. 
To show support through donations, connect with grassroots campaigns and obtain resources for allies, please refer to the links below.
Help the family of George Floyd here.
Fight for Breonna Taylor here.
Help the family of Ahmaud Arbery here.
To sign petitions for George Floyd, Breonna Taylor, Ahmaud Arbery and more, click here.
Donate to one or more community bail funds for protesters here.
Click here for more resources for protestors, including pro-bono lawyers.
Visit Movement For Black Lives for additional ways you can help the cause.
Click here to connect with leaders building grassroots campaigns.
Here are some anti-racism resources for allies who want to learn more. For other ways to donate, please head here.