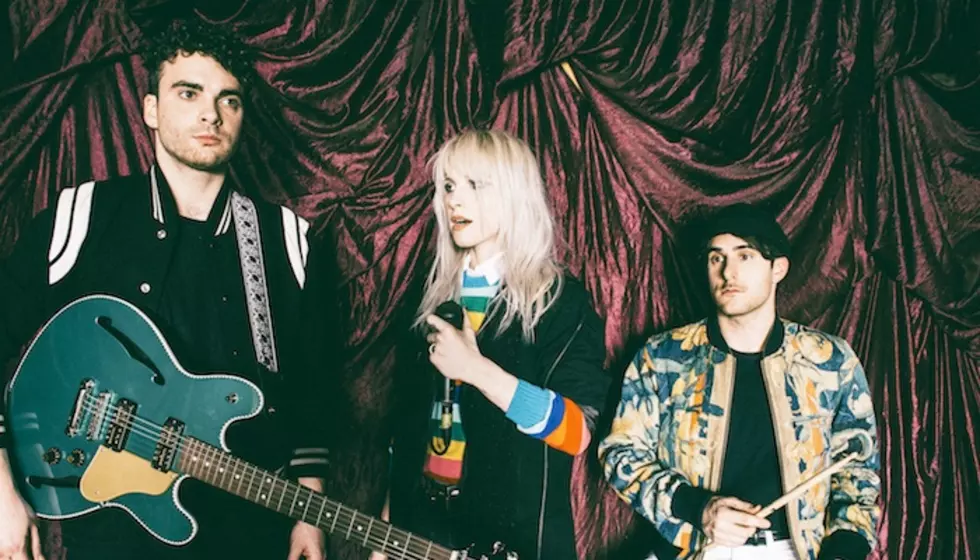 Hayley Williams is responding to those Paramore breakup rumors again
For years now, there's been speculation that Paramore may break up for good. Then, last week, those breakup rumors resurfaced and caught the attention of Hayley Williams.
Now, the Paramore frontwoman has responded to those rumors in the best way possible.
Paramore obviously haven't had the smoothest path to success over the years. The band have said goodbye to various members including Josh Farro, Zac Farro and Jeremy Davis. Although Zac Farro rejoined the band during the After Laughter era, Paramore seemingly haven't been able to escape their past in recent years.
Back in October, homophobic comments from Josh Farro surfaced online. The posts eventually warranted responses from Williams, Davis and Zac Farro who all denounced Josh Farro's apparent views on the LGBTQ+ community. As well, Williams used the incident as a reminder of why Paramore only has three members.
Given Paramore's tumultuous history, there's always been some speculation looming in the background that Paramore could disband for good. When Williams announced her debut solo album Petals For Armor last year, those breakup rumors emerged once again.
At the time, however, Williams assured fans that Paramore would always be her priority.
"I mean, Paramore's my favorite band," she said. "How dare I ever ruin it?"
In fact, both Zac Farro and Taylor York were heavily involved in the recording and creative process behind Petals For Armor.
Now, it looks like those Paramore breakup rumors are back yet again. To help ring in the New Year, Williams tweeted a recent piece about Petals For Armor. The article includes reflective essays about her debut solo album and the songs included on it.
Petals For Armor
Before the rumors got too out of hand, Williams reminded fans why they should never worry about Paramore breaking up.
In fact, it looks like we could hear new music from the band sometime in 2021. Speculation about Paramore working on new music has been swirling for months. Back in October, some slight changes to the band's social media platforms led to fans theorizing new music could be on the way. Then, following a comment from Jimmy Fallon, Paramore shared a cryptic message seemingly confirming they are working on new music.
More recently, fans have been theorizing a new Paramore era is among us. Last week, Williams debuted a new hair color that is throwing fans back to Riot! days. Many fans speculate that the sudden hair change is Williams' subtle confirmation a new Paramore era is starting.
Paramore's video for "Caught In The Middle" is available to watch below.
What are your reactions to possibly hearing new Paramore music in 2021? Let us know in the comments below.