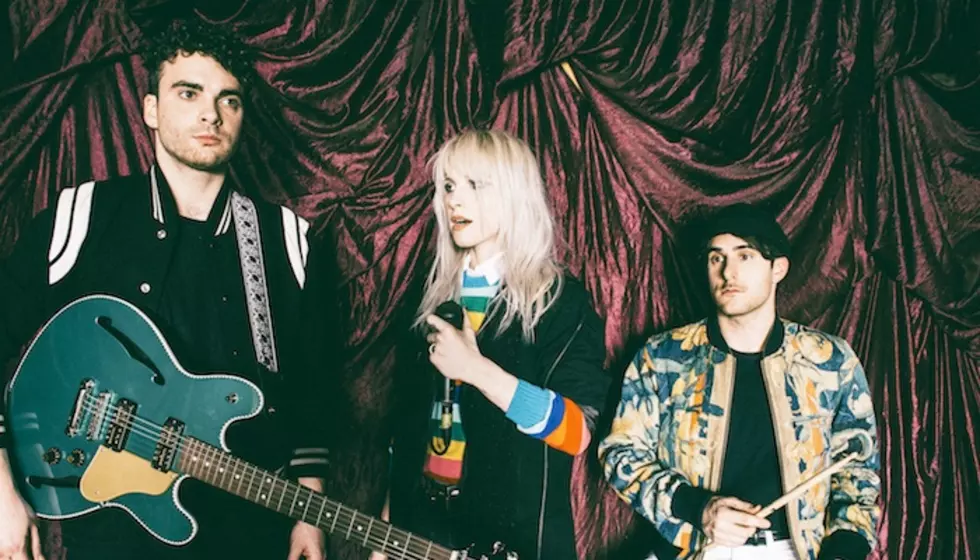 Hayley Williams revealed why Paramore haven't put out a full documentary
It looks like Hayley Williams just spilled a major Paramore secret.
Along with addressing those break-up rumors again, Williams also revealed Paramore had three different documentaries in the works over the years. However, none of them ended up being released for exactly the same reason.
Over the years, Paramore have gone through a few lineup changes due to the departures of Josh Farro and eventually Jeremy Davis. Although Zac Farro initially left the group with his brother in 2010, he returned during the After Laughter era. These lineup changes have led to the popular misconception that Paramore broke up and later reunited.
Now, Hayley Williams has addressed those break-up rumors once again. Over the weekend, Williams posted a rather blunt tweet stating that Paramore are still very much a band and never actually broke up.
Along with this, Williams also took to Twitter to explain why Paramore have never released a full-length documentary. In the past, Paramore have debuted a series of mini-docs including ones during the Brand New Eyes and After Laughter eras. As it turns out, the band have actually filmed three different full-length documentaries in the past decade. However, none of the documentaries were ever finished.
Despite this, 2021 could be the year fans finally get a full-length Paramore documentary. For months now, there's been speculation Williams, Farro and Taylor York are working on new music. Late last year, a subtle change to their social media platforms caused rumors about new music to emerge. Then, Paramore cryptically teased that a forthcoming album was in the works following a comment from Jimmy Fallon.
Finally, last month, Williams seemingly confirmed a new album is on the way. Shortly following the release of her new record FLOWERS for VASES/descansos, Williams told fans they shouldn't expect another solo LP from her anytime soon. For now, she is focused on Paramore's next album.
During the recent Twitter Q&A, Williams also debunked a big fan theory about Paramore's next era. In December, Williams officially brought back her Riot! era red hair, causing fans to speculate Paramore may be returning to their old sounds for the next album. However, it seems as though Williams' latest hair change has nothing to do with Paramore's new music.
actually no! I was just ready. I always knew that at a certain point when I started feeling a little braver, I'd go back to red. hair is a great indicator of so many things. this is where I tag 
@gooddyeyoung 
Back in May, Williams also explained that the trio's new sound may be influenced by the music they grew up listening to.
"We've thought about [the next Paramore album]," Williams said. "Taylor's mentioned things like: 'Oh, God, I miss guitars. We've found ourselves listening to a lot of older music that we grew up being inspired by. T and I liked stuff that was a bit more ratty sounding: The Rapture, Yeah Yeah Yeahs. All three of us loved Queens Of The Stone Age's Songs For The Deaf."
For now, it's unknown when Paramore's next album may arrive. However, if history repeats itself, fans may get to hear it sometime this year. Since the release of 2009's Brand New Eyes, Paramore have steadily released a new full-length studio album every four years. With After Laughter making its debut in 2017, it's possible we could hear new Paramore music in 2021.
What are your reactions to the reason why Paramore have never released a full-length documentary? Do you think Paramore should release one? Let us know in the comments below.