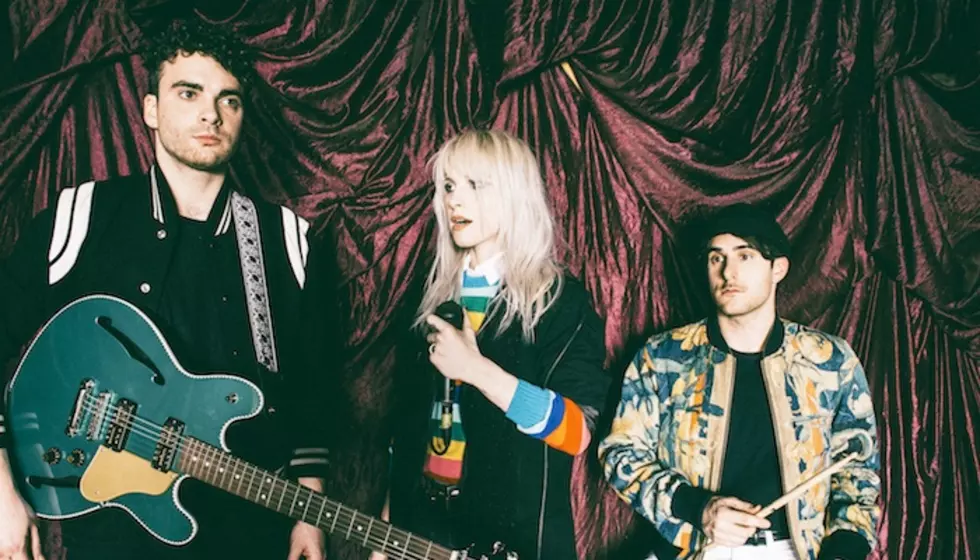 Hayley Williams supports LGBTQ+ fans after ex-bandmate's alleged post
On Wednesday, Hayley Williams reaffirmed Paramore's stance against homophobia in a pro-LGBTQ+ message.
Williams' message was sparked after an alleged comment from former band member Josh Farro emerged online.
As a quick recap, both Josh and Zac Farro left Paramore back in 2010. Paramore kept the specifics about the brothers' decision to leave out of their official statement. However, Josh later shared in his own statement that their decision to leave was due to the alleged control both Williams and her father had over the band.
Following the Farros' departure, Paramore became a trio and they went on to release their self-titled album in 2013. However, bassist Jeremy Davis eventually left the group in 2015. His departure led to a legal case that was finally settled in 2017.
Over the years, Taylor York and Williams eventually reconnected with Zac Farro. Then, when it came time to making After Laughter, Farro became part of the creative process and soon rejoined the band.
The comment began to spread across social media and soon ended up in front of Williams. She took to Twitter to pen a pro-LGBTQ+ message while simultaneously confirming that past Paramore members have left due to conflicting belief systems.
Williams further says that if fans don't accept Paramore's support for the LGBTQ+ community, they can look elsewhere for music. She also gives a special shoutout to Brian O'Connor, the creative director of Good Dye Young.
"And ya know, if that doesn't jive with you, well, feel free to go to where all past members of Paramore have gone which is literally anywhere else but Paramore. to Paramore's LGBTQ+ family (and
@ColormeBrian
Williams' latest tweets come just 24 hours after she announced her home-recorded EP Petals For Armor: Self Serenades. Arriving on Dec. 18, the new release includes acoustic versions of "Simmer" and "Why We Ever." It also features a new track, "Find Me Here," which Williams describes in an Instagram story as, "one of my favorites I've written this year."
here
UPDATE: OCT. 29, 2020, 2:10 P.M. ET
Zac Farro has released his own statement regarding the alleged comments made by his brother Josh Farro. The drummer and HalfNoise frontman took to Twitter to share that he does not condone any actions that don't show support for the Paramore and LGBTQ+ community.
"I want to say I love and support you all and have your back," he says. "And most of all, stand with you. I do not condone any actions that do not love and support your community."
Zac goes on to further explain some of the specifics that happened following his departure from Paramore ten years ago.
"When my brother and I left Paramore in 2010, there was a post about the band that I did not fully condone. My name was included on the post yes, but I had not been briefed on what the entirety of that message contained."
What are your thoughts on Hayley Williams and Zac Farro's statements? Let us know in the comments below.