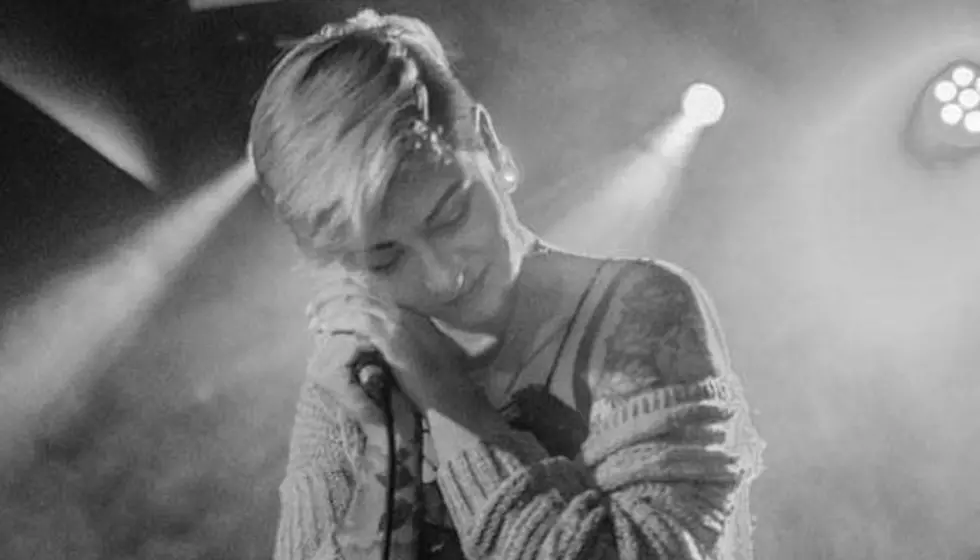 He Is We singer Rachel Taylor found not guilty of sexual assault allegations
He Is We vocalist Rachel Taylor has been found not guilty of sexual assault charges levied by former touring guitarist Macy Santa Maria. 
According to a statement from Taylor, Santa Maria accused the vocalist of touching "the side of her torso and her buttocks over a blanket" at the beginning of their tour in August 2017. 
He Is We's tour began Aug. 18, 2017 in Minneapolis. Following the second day, the tour's cancellation was announced via Facebook. Leading up to Aug. 24, Santa Maria, as well as touring members Wes Chamberlain and Ben McBride, shared an identical statement on Twitter.
The trial held June 4 in Jamestown, North Dakota. Taylor is cleared of all sexual assault charges following the one-day hearing. Chamberlain, who shared the motel room with Santa Maria and Taylor, reported not seeing or hearing any criminal activity while testifying during the case. McBride did not testify. 
Taylor was found guilty of a misdemeanor disorderly conduct charge in regards to the case. The charge carries a potential 30 days in jail and up to a $1,500.00 fine. She has no prior criminal record and will "most like[ly] be given an opportunity for the sentence to be deferred" according to a statement. 
Taylor spoke to AP to give her side of the story. She described the long journey the accusations have put her through.
"I was completely and totally crushed by this," she explains. "It's heartbreaking to see how quickly people can turn on you because of things that people said. I was in the middle of an emotional roller coaster, and I wanted to die. I was asked to respond to something I didn't even realize was going on."
The false accusations have made life difficult for Taylor. She now just wants to clear her name in the eyes of the public.
"Now, when you Google my name and my band, that's what pops up," she says. "The trial itself, I was able to get through it because I knew where I stood. The issue now is if I go to get a job, a 9 to 5, if they do a simple Google search, that pops up, first page."
However, the vocalist is looking to move on and get past one of the darkest moments in her life. 
"The process has been about healing, forgiving and not only knowing my truth, but speaking it and understanding that the guilty until proven innocent thing is an actual issue," she says. "What it does is it devastates the people that are actual victims like myself."
Going forward, Taylor will continue the main aspect of her life that lead her through the darkness. 
"I intend to continue creating because that's the one thing this experience hasn't taken from me, my instruments, my voice," Taylor says. "Because of that, I feel like I really owe it to the people who supported me through all this. I owe it to them to tell them what's been going on and say thank you and release a record."
For others working through similar situations, Taylor wants to help. She expressed her desire to use her story as an example for those suffering from false accusations.
"My other plan is, I intend to go after the people who did this to me," she says. "I can't be the first one who there's been an allegation against that people post about and put on the front of their blogs and stuff like that. My intention is to ensure that, for people that have been acquitted, I want them to be able to speak up and show what these types of things do."
Now that the court case is over, Taylor says she is looking toward the future and making sure to thank those who stuck with her through it all, and work against those who turned their backs on her. 
"I feel blessed, and I'm thankful that I was able to take this thing to trial," she says. "That I was able to financially. I had support to get attorneys. So I want to thank the people that allowed that to happen or else I wouldn't have been able to defend myself. I would just say that I feel blessed and that my intention is to come back in a very, very beautiful way, but I plan on going Joan of Arc on their asses."
He Is We plans to release music via the online music community and movement Can You Hear Me? The community works to raise awareness on topics affecting teens. They take action in providing a supportive, empowering community for teens struggling with mental health, bullying and peer pressure. More information on CYHM is available here.
[envira-gallery id="186668"]