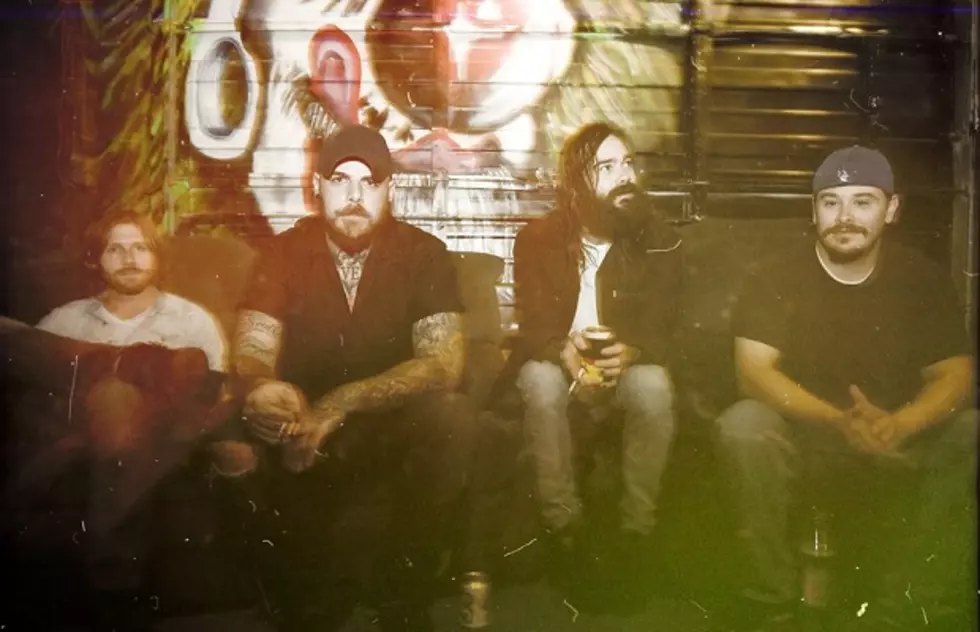 He Is Legend stream new song, "Spout Mouth"
He Is Legend are streaming "Spout Mouth" from their upcoming fourth full-length album, Heavy Fruit. The record is set for an August 19 release date on Tragic Hero Records. If you haven't yet, you can pre-order Heavy Fruit now. Check out "Spout Mouth" below and let us know what you think!
In case you missed them, the band have already released a slew of other singles from the record: "Miserable Company," "This Will Never Work," "ABRACADABRA" and "Smoker Scoff." He Is Legend will head out with Maylene And The Sons Of Disaster and Wilson on the Mega Deaf Tour later this summer. You can check out a full list of dates and locations below, as well.
Mega Deaf Tour dates:
7/25 Atlanta, GA @ The Masquerade

7/26 Ybor City, FL @ Orpheum

7/27 Jacksonville, FL @ Underbelly

7/29 Nashville, TN @ Exit/In

7/31 San Antonio, TX @Limelight

8/1 Austin, TX @ Dirty Dog Bar

8/2 Dallas, TX @ Trees

8/3 Houston, TX @ Walters

8/6 Tucson, AZ @ The Rock

8/7 Phoenix, AZ @ Joes Grotto

8/9 La Jolla, CA @ Porter's Pub

8/10 Pomona, CA @ The Glass House

8/11 Sacramento, CA @ Assembly

8/12 Salt Lake City, UT @ Urban Lounge

8/13 Denver, CO @ Marquis Theatre

8/14 Kansas City, MO @ Riot Room

8/15 St Louis, MO @ Fubar

8/16 Joliet, IL @ Mojoes

8/17 ST. Paul, MN @ Amsterdam

8/19 Newport, KY @ Thompson House

8/20 Cleveland, OH @ Agora Ballroom

8/21 Lousiville, KY @ Phoenix Hill Tavern

8/22 Fayetteville, NC @ The Drunken Horse Pub