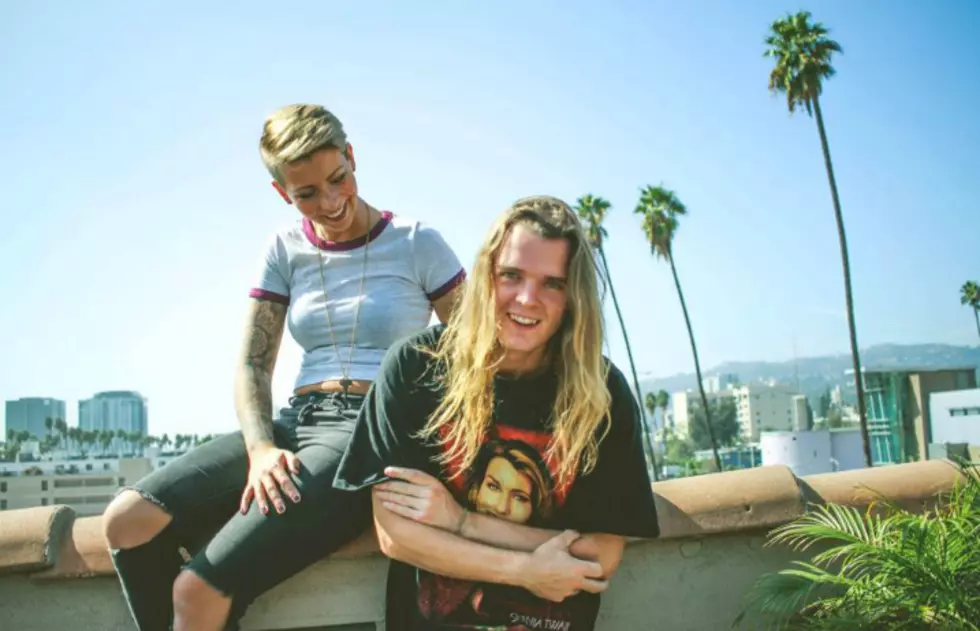 He Is We bury the hatchet, announce reformation and summer tour
[Photo credit: Tarina Doolittle]
He Is We are back. After releasing their demos EP, Fall Out Of Line, earlier this year, the band have announced a new tour with the Icarus Account—and, even more, a new outlook in an attempt to bring it all back to square one.
He Is We, consisting of Rachel Taylor and Trevor Kelly, have gone through formation—and reformation—since their start back in 2008, but looking ahead, Taylor explains that the band has done something special, creating music and a message that is much bigger than either her or Kelly themselves. 
And through this realization and growth, He Is We have found a place to regroup and continue to produce music together. It's at this point that they've refound themselves and where they want to head going forward.
"I want to make it clear that there isn't bad blood," Taylor explains. "Trevor is like a brother to me. We've both been healing in our own way, and we needed to go our separate ways in order for us to find one another again, as adults."
The band has plenty to look forward to, though—a new tour, new music and with it all, a revival of the movement they've created through their music and message.
Although lyrical content might change, as both Taylor and Kelly have grown since 2010's My Forever, their inspirational and honest message remains the same.
"We're not 18 anymore. Our content is going to change, but I think the message remains. There's nothing that could change it," Taylor explains. "We've been through some emotional stuff, so of course it's going to change how we write. We're getting to know each other again. It's almost like two siblings who have been apart a lot of their life reuniting."
Taylor says their musical chemistry and influences have given them the opportunity to make something important, taking it back to the way it was in the beginning in an effort to reconnect with themselves and their fans.
"The only way He Is We could continue to survive is if we went back to our roots and remember why we started doing it," Taylor explains. "I remember sitting at home and reading comments on YouTube videos from He Is We fans, and it hit me like a brick wall: This thing is bigger than me, it's bigger than Trevor. This is a movement."
Check out the band's forthcoming tour dates, which will be featuring Rachel herself, below.
Tour dates:

8/18: Minneapolis, MN-Skyway Theatre

8/20: Chicago, IL-Schubas

8/21: Detroit, MI-The Loving Touch

8/23: Pittsburgh, PA-Rex Theater

8/24: NYC, NY-American Beauty

8/25: Boston, MA-Middle East

8/26: Clifton, NJ-Boontunes

8/27: Baltimore, MD-The Depot

8/28: Richmond, VA-Canal Club

8/29: Spartanburg, SC-Ground Zero

8/30: Atlanta, GA-Vinyl @ Center Stage

8/31: Nashville, TN-Rocketown

9/01: St. Louis, MO-Firebird

9/3: OKC, OK-89th Street Collective