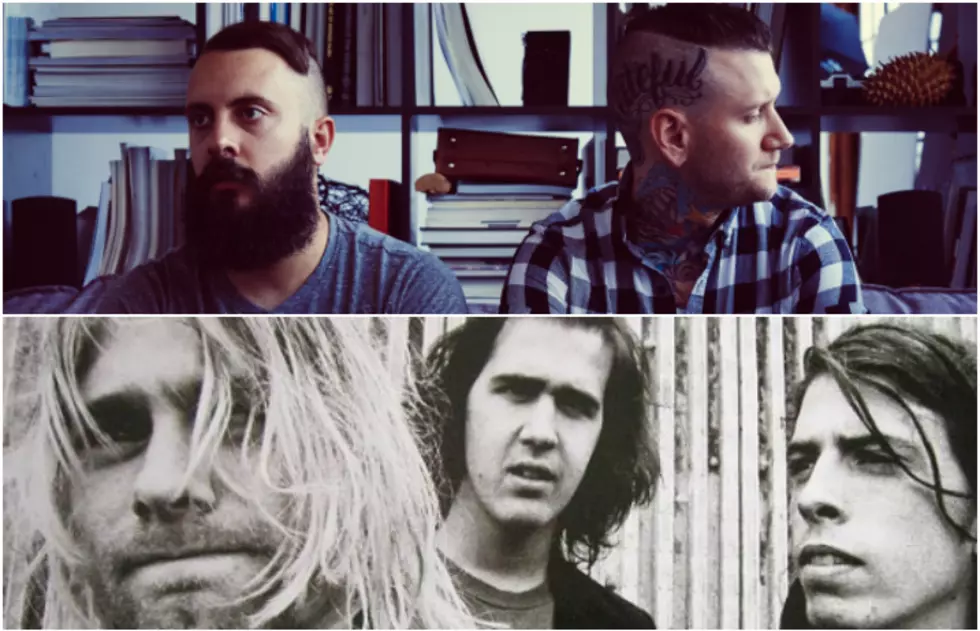 Hear This Wild Life's haunting cover of Nirvana's "Heart-Shaped Box"
This Wild Life have released their cover of Nirvana's "Heart-Shaped Box," and it's a stunning rendition of Nirvana's original.
Give it a listen below.
Read more: Watch This Wild Life's Anthony Del Grosso cover Toy Story's "You've Got A Friend In Me"
The song was originally released as the first single from Nirvana's third studio album, In Utero, in 1993, and speaking on their rendition of the track, singer/guitarist Kevin Jordan explains that this dark cover is an ode to Kurt Cobain, who left us far too soon.
"Growing up in the 90's I think every kid loved Nirvana, but as I grew older I started to appreciate the songwriting and artistry more. While digging back into these old records this song really jumped out at me due to the beautiful but simultaneously haunting melody in the verses," Jordan says.
"I thought it would be a fun and challenging project to approach this song 24 years later with a dark and cathartic arrangement without the huge drums and guitars. Anthony (del Grosso) and I produced the track ourselves after our last US Tour and we hope it comes across as an ode to a songwriter who left this place far too soon."
Listen to their cover of "Heart-Shaped Box" below:
This Wild Life will join Mayday Parade on tour this fall in Australia. They released their last album, Low Tides, in late 2016, debuting at #2 on the Alternative New Artist chart.
Tour dates:

12 October - Enmore Theatre, Sydney

13 October - 170 Russell, Melbourne  

14 October - Arrow On Swanston, Melbourne  

15 October - Eatons Hill Hotel, Brisbane

17 October - The Gov, Adelaide  

18 October - Metro City, Perth
What are your thoughts on their cover of Nirvana's "Heart-Shaped Box"? Let us know in the comments below!
Watch more: Identifying wildlife with This Wild Life