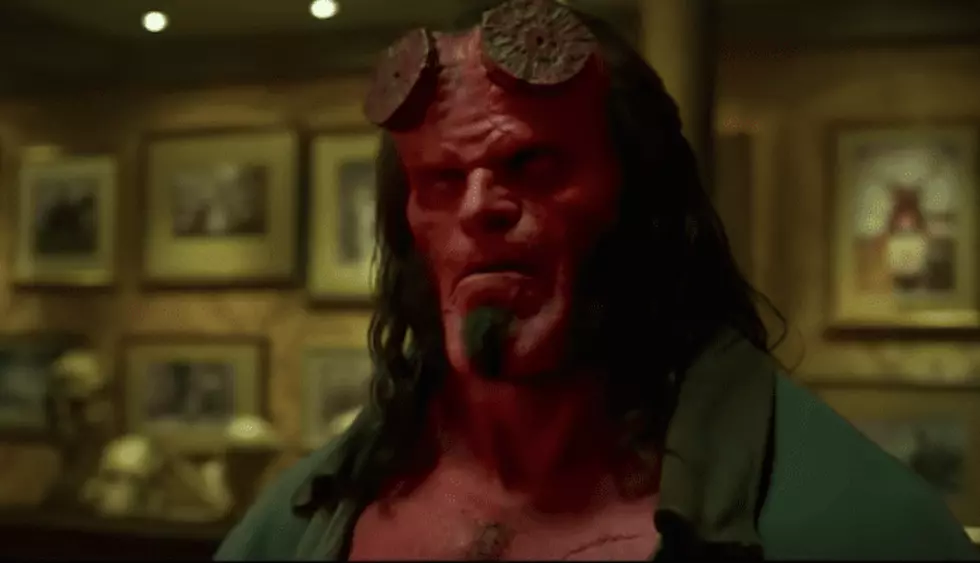 'Hellboy' title censored for Tennessee movie theater's sign
[photo via YouTube]
To keep things G-rated, a small-town movie theater in Tennessee recently changed the title of Hellboy to "Heckboy" on the sign outside. According to CNN, the movie theater changed the name because there is an elementary school across the street.
The owner of the movie theater, Belinda Daniel says they never put profanity on the sign for the sake of the children. However, she is surprised that the recent title has gone viral.
"As it turned out, our play on words became a little more exciting than we expected," Daniel says in a story with CNN affiliate WZTV. "We are glad that we could share a small bit of our great community while also sharing a laugh with the rest of the world."
Twitter users @Gr33nFairy and @matthewqnanes were the ones behind the photo that caught the eye of thousands everywhere. Check out the sign for yourself below. 
According to WZTV, the movie theater only changed the name of the film on the billboard in question. The title appears as
Hellboy
Hellboy is directed by Marshall of Game Of Thrones. The reboot features David Harbour from Stranger Things as the titular character. Additionally, the film stars Ian McShane, Daniel Dae Kim and Sasha Lane.
The Hellboy reboot hit theaters April 12. You can watch the new trailer for the film below.
What do you think of this movie theater's decision to change Hellboy's title? Sound off in the comments below.
[envira-gallery id="195048"]